When in Doubt, Reroute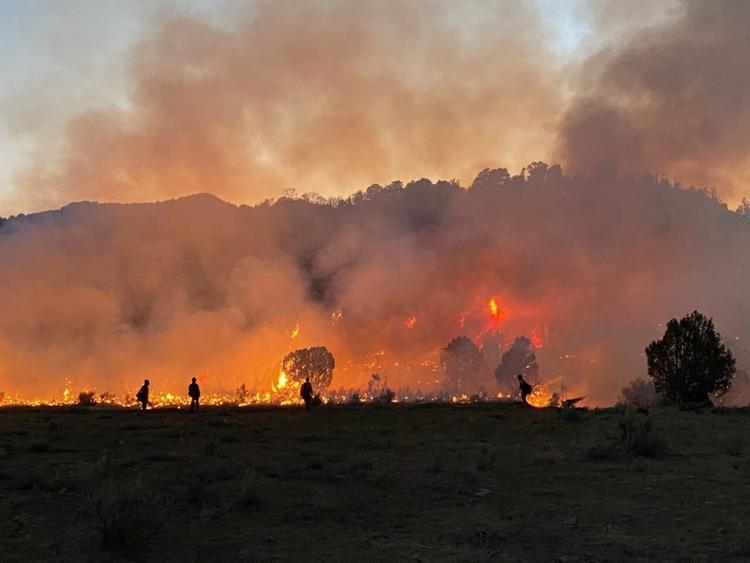 From the riots in Chicago to the raging wildfires in Colorado and California, truckers are being tested and patience is wearing thin. The trucking industry has had its fair share of roadblocks and detours lately.
When the National Forest Service recently shut down I-70 in southwestern Colorado due to the Grizzly Creek Fire, truckers struggled to get their loads from one end of Glenwood Canyon to the other.
The closure was announced on Monday, August 10, shutting down a 30-mile stretch of a mountainous highway with few viable alternative routes. Two of the would-be rerouting options, Crooked Creek Pass and Forest Service Road 400, are closed due to the near 20,000 acres of blazing forest.
"Truckers are familiar with the unpaved, narrow roads that some are taking," stated Colorado native truck driver, Sam Dinsmore. "That spells trouble every time."
While week-end travelers and vacationers are being urged to avoid the area of 1-70, that isn't an option for some truckers. At least one fatality truck and car collision has been reported.
On the other side of the mountains, the Grand Junction area Pine Gulch Fire with its 13,000-acre flame is diverting Colorado truckers. Many have been forced through small towns, like Montrose, which has the citizens on edge as well as the truck drivers.
Hundreds of miles away, truckers have had their hands full trying to dodge fires in California too. One reportedly sparked on August 3 when a vehicle malfunctioned in the southern part of the state near Los Angeles in Riverside County. The fire consumed over 42 square miles at last count with more raging throughout the state.
Meanwhile in Chicago, rioters are the roadblock. Multiple messages were sent out to truckers and trucking company owners warning of the planned protests set to take place over the past weekend, AGAIN.
Truckers have been rerouted due to the COVID-19 pandemic too. Some towns were so saturated with cases, many trucking company owners refused to send their crew members to them or even through them.
What's a trucker to do these days?
"We just keep truckin'," Dinsmore insists.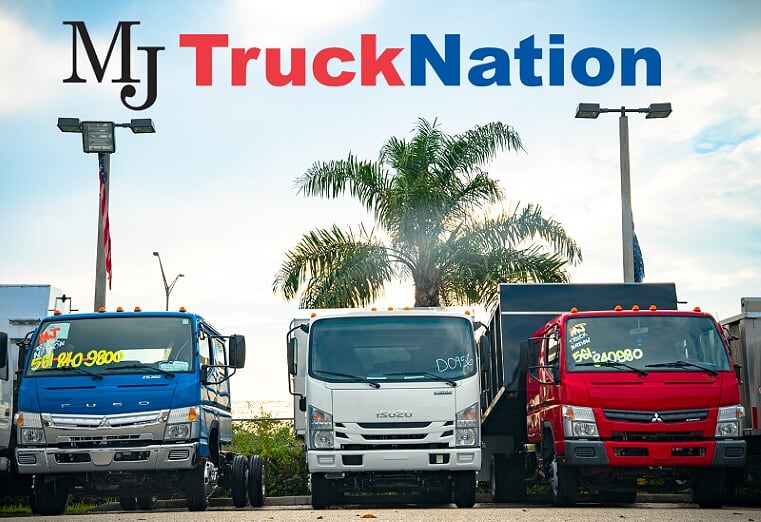 MJ TruckNation
Truckers do keep trucking. As any trucker knows, doing so in a dependable, comfortable
Commercial Truck makes the trip better, no matter what the journey entails. If you're going to get side-railed, you might as well do it in a nice new truck.
At MJ TruckNation, we've got you covered. We've been around for over fifteen years and know what it takes to keep you on the road in true trucking style. We "get" truckers!
No matter what kind of Commercial Truck you're looking for, we've either got it…or we'll get it. Guaranteed! We have a parts-and-service department at the dealership too so you never have to hassle with taking your truck elsewhere to have it serviced or to get a part. With on-site financing and the friendliest and most helpful team you'll ever do business with, we'll make it happen for you.
Not from South Florida? We deliver! Give us a call at (561) 220-9992.