Go Out on a Limb and Start a Tree Trimming Service
Make Sure You Have a Great, Dependable Tree Trimming Truck to Get Your Business Off the Ground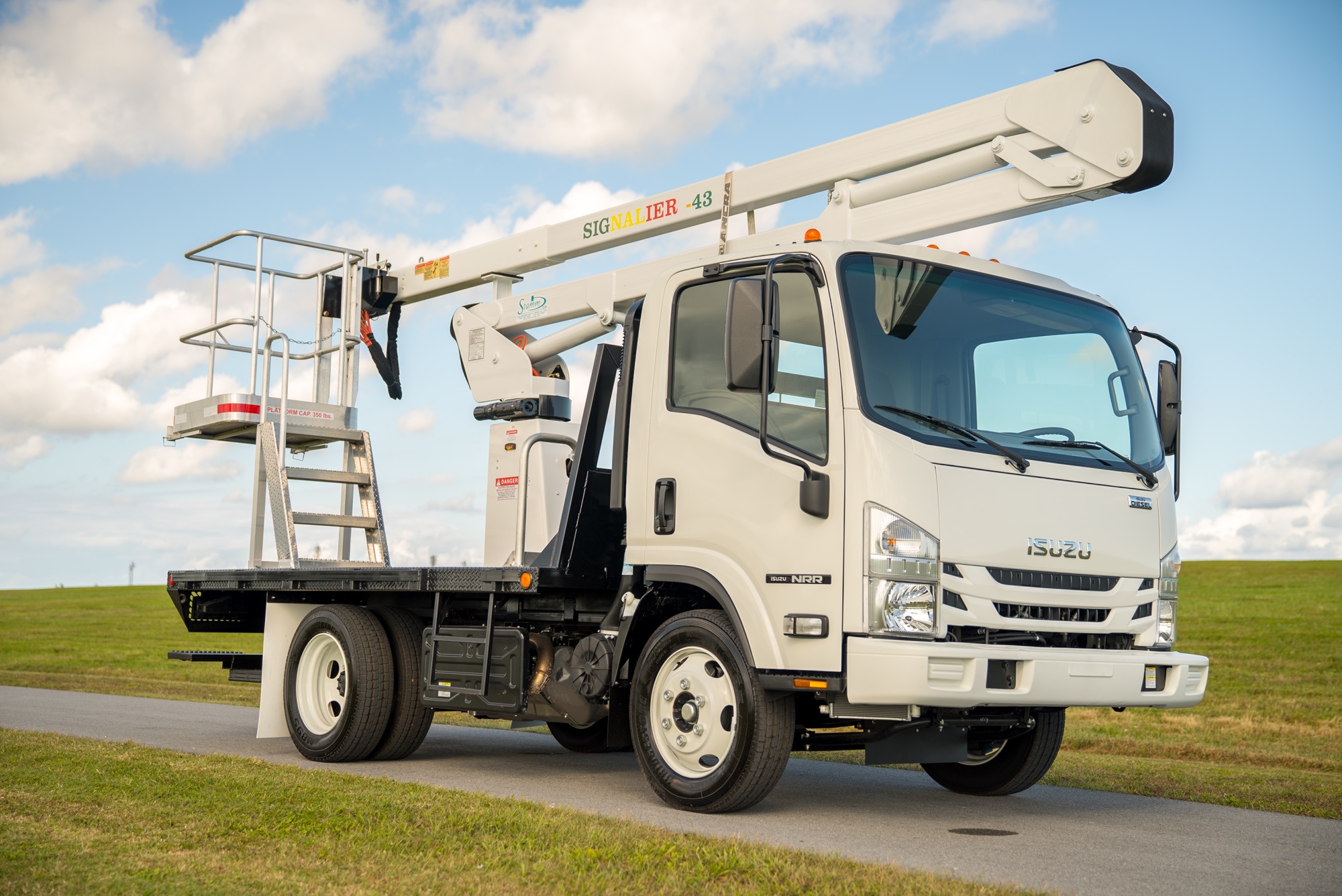 There's a deep-rooted need for Tree Trimming services.  The industry is projected to keep growing in the years to come.  There are approximately 181,394 Tree Trimming businesses in the United States. Presently, about 284,760 people work in the industry.  With the market estimated at around $24 billion dollars, the numbers are expected to zoom even higher in the next few years. 
About Tree Trimming Services
Tree Trimming businesses generally include tree and shrub pruning.  Many also offer additional services like stump removal, chipping, debris removal, and tree felling. 
Home and business owners, home builders and remodelers, and service providers like electrical and phone companies are among those who frequently need to call on Tree Trimming Services. 
Tree Trimming Companies that offer an added edge tend to get more business and have a higher chance of not going under when lean times come.  A company that is willing not only to prune a tree but carry the branches off too saves customers time and money because he doesn't have to call on two separate services.  A company that is available for after-hour emergency calls will get more of the action too.
Tips to Starting a Tree Trimming Service
If you are considering starting up a Tree Trimming Service, you're in luck.  Tree Trimming businesses are among the easiest and least expensive service-oriented companies to start.  If you can climb, tie knots, learn tree rescue techniques, operate a chainsaw, and learn to pressure cut, you can trim trees.
Here's what you'll need:
A business plan

:  From the funds, you'll require to the amount of money you project to make in your endeavor, a business plan is a must.  If you intend to take out a business loan, the bank will want to see a plan as will any investors.

A business name:

What's in a name?  Everything!  The name you chose for your company should sum it up in a nutshell.  It will set your tone and can even rank in search engine optimization so be sure it's a great one.  If you aren't the creative type, there are agencies you can hire that specialize in naming names. 

Registration: 

Check with your state, city, and county to find out all requirements that may apply to your Tree Trimming business.  You'll need to get a tax number in order to comply with federal tax guidelines too. 

Tools: 

You'll need a chainsaw or two, shears, ropes, and various other staples to start your business.  You may or may not want to branch out into other areas and if you do, you'll need any equipment required to do so, like a wood chipper or stump remover.

Truck: 

The Tree Trimming Truck you purchase for your business will make or break it.  You can't trim trees when your truck is broke down.  You can't come out on top if all your money is going to pay for a truck, no matter how great the truck is.  You need a dependable truck at a bargain price.
Tree Trimming Trucks at MJ TruckNation
MJ TruckNation has the Tree Trimming Truck you need to get your business off the ground.  We have a wide selection of Bucket Tree Trimming Trucks and on-site financing to help assure we can put you behind the wheel at a rock bottom price.  Give us a call today at (561) 220-9992 and see what we can do for you.