Mutts on Trucks: Ready for Tail Wagging Adventures?
Check Out the Big Benefits of Having a Road Dog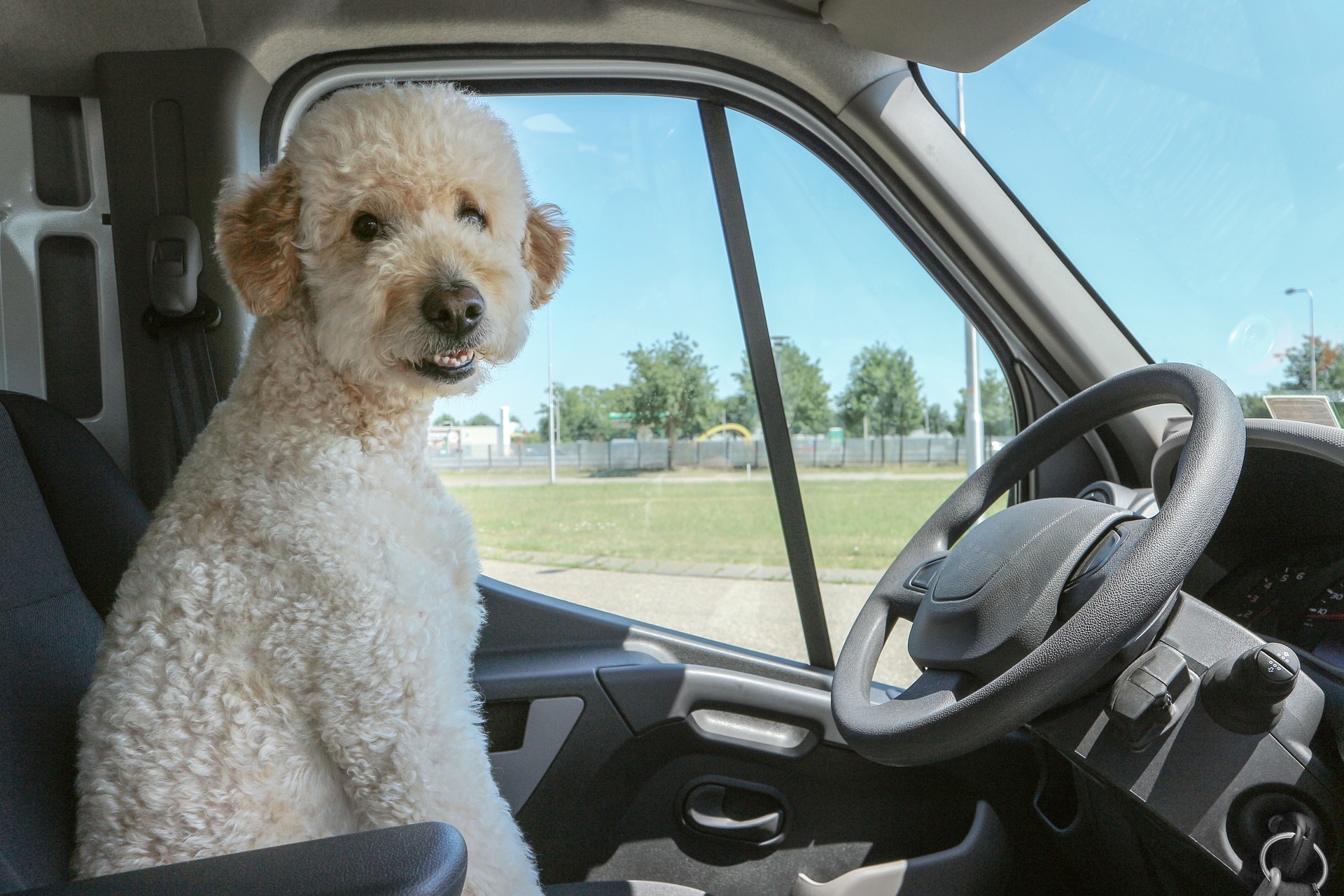 Having a four-legged friend in your life has proven perks like lowering blood pressure, diminishing depression, and offering security too.  Some truckers are into pet parenting for the long haul.
The concept of dogs for the long haul is catching on.  Tennessee-based Mutts4Trucks pairs shelter dogs with truck drivers.  Truckers are provided with a car-safe canine harness, a brand new leash, and plenty of Pedigree dog food.
Big Benefits of Taking Rover on the Road
There are definite benefits for truckers who take their furry best friends on the road with them.  According to national statistics, 1.5% of all Americans suffer from some form of depression.  A whopping 13.5% of the truck driving population has some level of depression.  Lack of social interaction is one of the top complaints of life on the road.  Dogs provide companionship to lonely truckers and thus, lift depression. 
Dogs are good stress busters.  From striking up conversations at truck stops to laughing at their pooch's antics, many truck drivers say that their dogs make their trips more pleasurable.  The American Institute on Stress recently reported that 77% of the US population experiences stress and anxiety that give way to medical implications such as headaches, heart conditions, complications of diabetes, and even cancer.  Dogs decrease cortisol, a potentially harmful hormone secreted when stress is present, so they can truly be lifesavers.
Having Rover on the road adds an extra layer of security.  Many truck drivers park at truck stops and sleep in cabin sleeper berths when on long hauls.  Truck stops are notorious for attracting less than reputable individuals who peddle sex and drugs.  Lack of lighting and adequate security put truck drivers at risk for break-ins and robberies.  It is a proven fact that the bark of even the smallest, most friendly dog can send bad guys running. 
A real problem with truckers is the lack of physical activity.  Aside from getting out of the cab to gas up, shower, and grab a bite to eat, the majority of commercial truck drivers do not get enough exercise, according to the National Institutes of Health.  Diabetes, Cardiovascular disease, obesity, deep venous thrombosis, and poor mental health are among the common health problems that run rampant in the truck driving population.  Dogs require walking and "pottying" which forces truck driving pet parents to be more active.
Think it Through
From finding a spot for Spot to do his business to tending to a hungry, bored, or sick pup on a trip, taking a dog on the road can get hairy.  If you are considering bringing a pooch along on your next trip, be sure to think it out.  Weigh the pros and cons and decide accordingly.  For those who feel Fido is a good fit for the road, tail-wagging adventures are sure to await. 
MJ TruckNation
If you are in the market for a great truck at a price that's a real treat, check out the "bone-ified" good folks at MJ TruckNation.  They'll get you and your pooch down the road in style.  Call today – (561) 220-9992.