Can "Nobody" Really Replace America's Truck-Driving Force?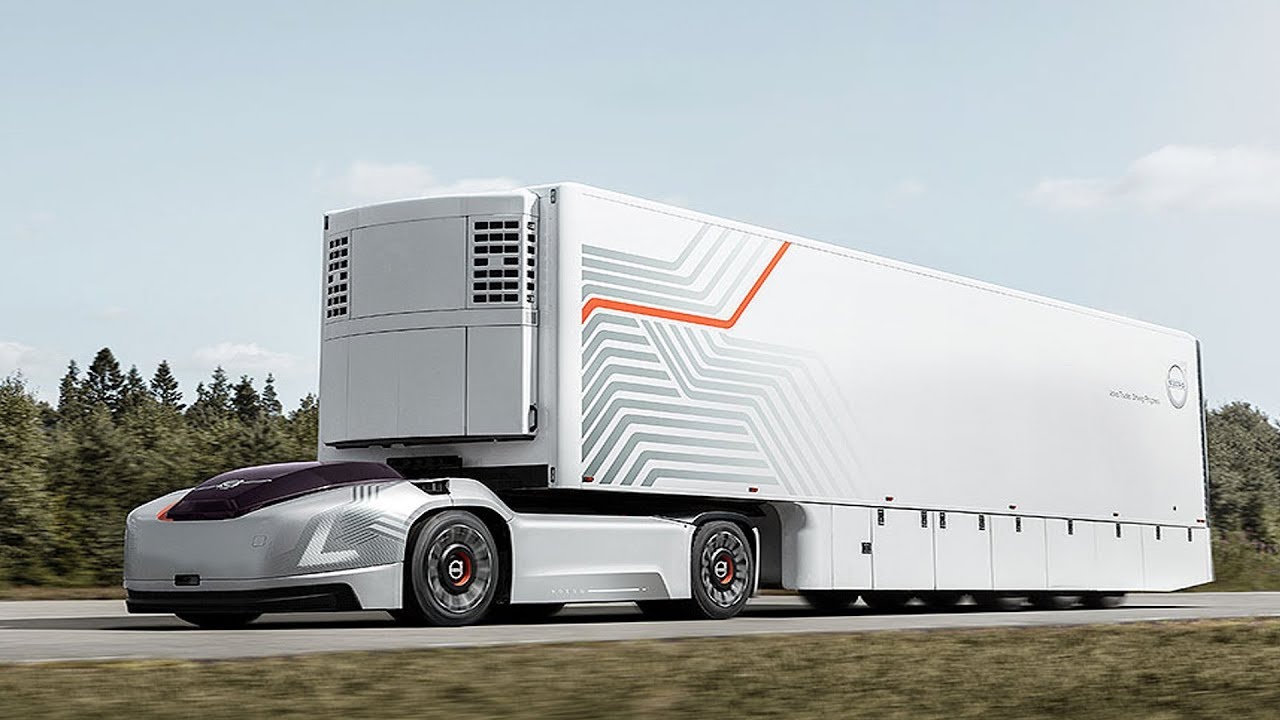 It's a dream come true for some, a real-life sci-fi movie in the making. But, it's a nightmare for others, mainly the real-live truckers who have kept our nation moving for decades.
I a recent report, the highly acclaimed (and trusted) news reporting and broadcasting entity, Sixty Minutes, covered a highly controversial but very real subject – driverless trucks. The problem for those who are not fans of the new step in technology is that the automated trucking is inevitable. That reality is sending signals of impending doom to the thousands of truckers who are at risk of losing their livelihood if the endeavor becomes a reality. And…it will. Whether it will be a successful one is all that is left up in the air.
What many Americans (including truck drivers) are not aware of is that companies are already in the process of testing out driverless 18-wheelers on the nation's roadways. With futuristic names like "Starsky Robotics'", trucks are already rumbling down turnpikes and interstates in Florida, California, and other states too.
Starsky embarked on its first official test one Sunday last Sunday carrying 35,000 pounds of steel down a Florida turnpike like it was nothing.
"I was petrified when I saw a truck without a driver," admitted Florida resident, April Manning. "I thought it was a runaway truck."
The autonomous truck revolution hasn't been classified as official truck buzz yet because, like most US citizens, they find it hard to swallow that in the near future they could be replaced…by nobody – literally. Never underestimate companies like Google and Telsa. Embark, Daimler/Mercedes, Uber/Otto, and Volvo are on the list as well. Still doubt there will be self-driving trucks snatching jobs in the near future?
UPS, USPS, and tons of other of the big dogs have their eyes on employing the use of driverless trucks. They are, understandably, out to save a buck.
Who would stand to lose the most in the trucking industry? It is projected that refrigerated and dry van truckloads would be the first to be undersold. But, that is for drivers who drive for companies that deliver to large businesses that would most likely turn to services provided by autonomous trucks, so doubtfully would the loss of jobs affect the entire 80,000 to 90,000 who are in the refrigerated and dry van sector.
Truckers Turn to Creative Solutions
If there's anything the trucking industry is, it's resilient. Truckers have always found a way to survive and thrive no matter what life throws their way. Amidst gas shortages, inflated petro prices, the COVID-19 pandemic, and raving riots, truck drivers have always found a way around the orange cones and detour blockades. They don't just go around mountains, they move them.
Some truckers have indicated that if driverless trucks take over their jobs, they will go independent, even to niche sectors, like hauling, dumping, digging, and so forth.
"Autonomous 18-wheelers may can make it down the highways from one destination to the next," stated an expert in the field. "But it will be a long time before service truck drivers will be replaced.
MJ TruckNation…We Are Here for You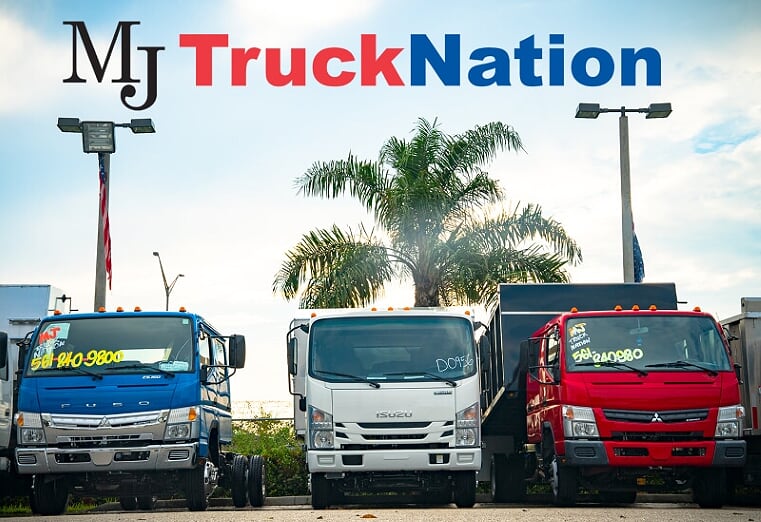 At MJ TruckNation, we have a deep appreciation for truck drivers. Whether you are an 18-
wheel driver or make your living from a Dump Truck, we make it our business to get you on the road…and keep you there.
If you are considering making a move into a new or used Commercial Truck, no matter if it is to beat the autonomous threat or just because it is time for a change, we invite you to check us out. We have a ton of trucks available in all types, sizes, and models. If we don't have exactly what you're looking for, we'll build it or get it elsewhere.
We also have on-site financing so we are able to offer rock-bottom deals. Don't live in the South Florida area? That's alright. We deliver nationwide.
Give us a call today and see what miracles we can do for you – (561) 220-9992.