Truckers Refuse to Brake for Trouble Times
Trucking and Freight Industries Faring Well During Pandemic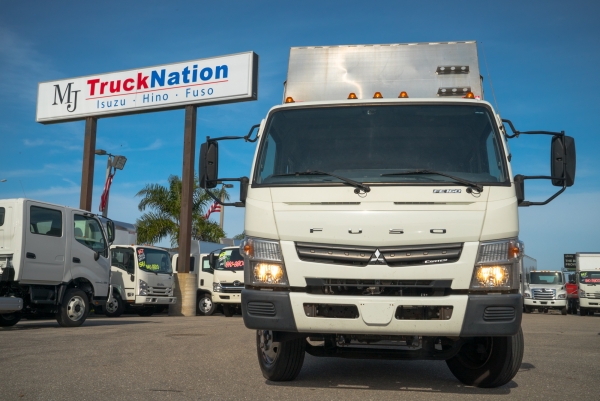 It was recently reported that the trucking and freight industries are faring better than most fields of business in the recent troubled times.  While COVID-19 has brought much of the nation's economy to an all-time low, demand for supplies, like medicine and food, has helped the trucking and freight industries. Now that truckers and freight delivery personnel are adjusting to the changes, it is projected the two industries will come out even better in the upcoming months.
Numbers Don't Lie
The information came with the August 7 jobs report which was released by the Department of Labor.  Many in the industry are calling it "encouraging".  A survey taken not long ago by DAT Solutions confirms that the belief the industry will hold its own is universal among drivers, both independent and otherwise, and trucking company owners.
As those who were already in the trucking industry plug when the pandemic hit plug on, a new group of truck drivers is joining the fleet.  Why?  More demand means more jobs and more money.  With flatbed drivers alone, there has been a 13 cent per mile increase.  Other rates are up 24 cents and that was in June.  It is being said that the best numbers are yet to come.
Truck drivers are notoriously versatile.  When a catastrophe hits, they tend to find a way through, often ending up on the winning end of the stick.  "That's just what we're made of," a Dallas-based trucker commented.
Many who drove for companies that were put on hold by the pandemic, like retail clothing manufacturers and restaurant suppliers, found other areas to work in such as dry goods distributors and grocery store chains. 
Other issues in the nation, like protests and threats to trucker's safety, have dampened the spirits of some, but all in all, the trucking and freight industries are faring well, according to the math and the word on the road.  Drivers continue to plow through the obstacles, overcoming the challenges which come as no surprise because that's what truckers do.
MJ TruckNation
If you are switching over to accommodate supply and demand in a different area and need a new or used Commercial Truck, do yourself a favor and see what MJ TruckNation has to offer.  Or, if you are new to the industry altogether, come on in and have a look or check out the MJ TruckNation selection online.
MJ TruckNation has been serving the needs of truckers for decades.  With a loaded lot to choose from, you are sure to find a truck that suits your needs at a price you can afford.  If not, we will find you one elsewhere or customize one for you.  That's the MJ TruckNation guarantee.
We have on-site financing, so getting you into the Commercial Truck of your dreams has never been easier.  Give us a call today – (561) 220-9992.