Dip into a Swimming Pool Cleaning Service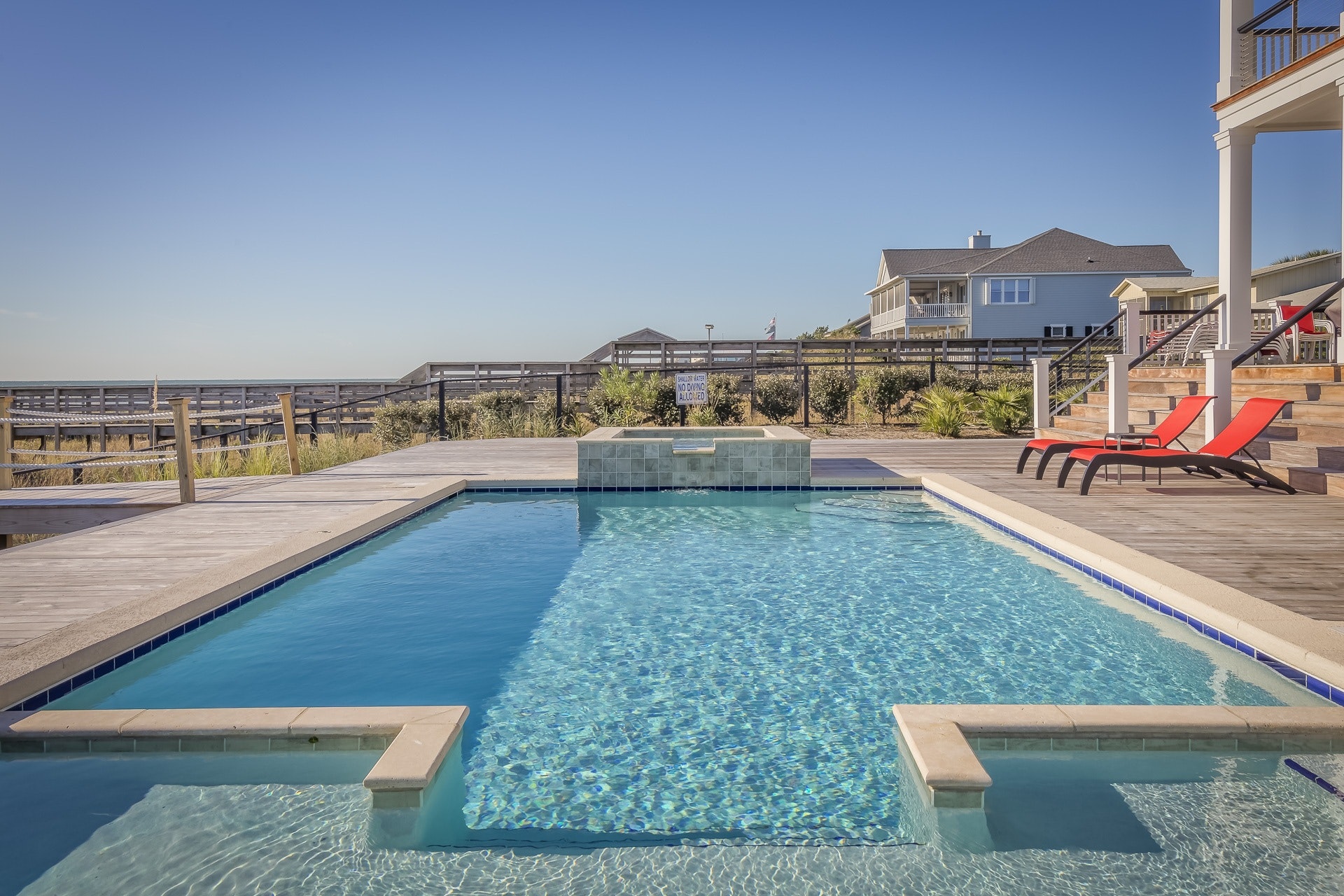 Swimming pool cleaning is a $3 billion dollar industry. It's surprisingly easy and inexpensive to get into too. There's no domination of the industry so…why not dive on in?
About Cleaning Swimming Pools
You may have cleaned pools for someone else or had one that you cleaned yourself. If so, you know a little about what pool cleaning involves. If not, you'll know much more after reading this article. You will also learn how to start your own pool cleaning service.
Here's how to start a pool cleaning business in 10 simple steps:
Make a Plan. If you don't have a solid plan, you'll doubtfully make it in business. Write down the things you need to do and what you need to purchase. Are you going to market commercial pools, residential pools, hot tubs, or all of the above? You'll also want to write a more formal business plan, especially if you're looking for financing from a lending institution or if you intend to have investors.
Make it Legal. Turn your pool cleaning business into a legal entity. You'll need a name. There are naming agencies online if you have trouble creating your own. You'll also want to register your name and purchase a domain from a platform like GoDaddy. Choose a legal structure such as an LLC or sole proprietor. Check with your city, county, and state to see what may be required of you and tend to the legalities of licensing, etc. File the necessary paperwork.
Open a Business Bank Account. Open a bank account that you'll use specifically for the business. You'll also want a credit card.
Set Up a Tax System. Sooner rather than later, you'll need to get a system going for your taxes. It can be online through a program or with an accountant online or in person. 
Hire Help. Unless you are going to do all the work yourself, you'll need some assistance. It's best to start the process early in the game so you can be pickier on who you hire than you might be if you wait to the last minute.
Purchase Your Truck. You'll need a

Box Truck

to do business out of. You can manage with an open bed, but you leave yourself open to thievery and also risk your tools and equipment getting weathered. Be sure to get a reliable Box Truck so you don't get a bad reputation for not being dependable. 

Get Your Tools and Equipment.  The supplies required for pool cleaning are minimal compared to other service industries. You'll need water testing kits, cleaning tools, chemicals to clean with, and so forth. 
Do the Math. Figure out your outgoing expenses such as cleaning supplies you'll need to reorder, fuel, vehicle upkeep, etc. Decide what rate you intend to charge. Make sure you'll be bringing in a profit that's worth the work you'll be doing. According to the average income of independent pool cleaners, you should make at least $2000 per week working full time, typically more in summer months.
Get Branded. This is an area you don't want to skimp in. Branding your company means finding its identity and consistently keeping with the tone and message you intend to have for it. There are many angles you can go with but you must be consistent. Your brand identity will encompass your name, logo, color scheme, logo, etc. You will use it for your business cards, flyers, ads, and all other forms of marketing.
Get the Word Out. Offer startup specials. Give incentives for referrals. Do all you can do to get a good start.
        A piece of good advice is to listen to others in the industry. Starting small and scaling up is a wise idea too. With a good head on your shoulder and a     
        working plan under your belt, you'll come out a winner. 
MJ Truck Nation
Welcome to MJ Truck Nation where your wish is our command. We are a full-service Commercial Work Truck dealership in South Florida. We are here to serve you – no matter where you call home.
If you are looking for a Box Truck, visit our website or stop by. We have a wide selection of Box Trucks in many makes and models. We also have on-site financing so we can work miracles where others can't or won't. If you don't live in the area, we'll bring your new truck to your doorstep.
Contact us today at (561)840-9800.