Deep Rooted Success of Forestry Bucket Trucks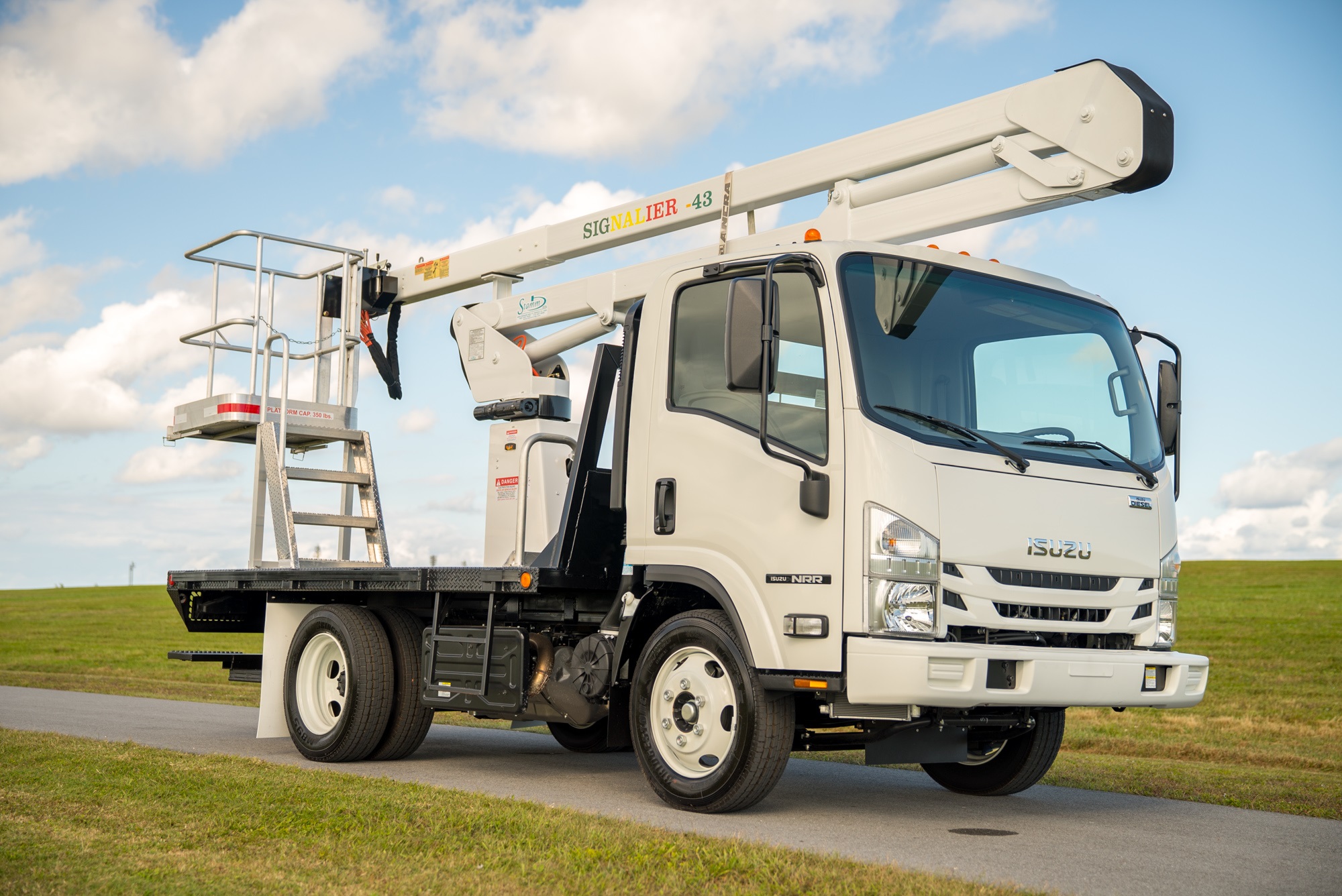 As the dynamics of vegetation management has evolved, so has the commercial work trucks that keep the industry going in the right direction. Forestry, tree care, and vegetation management require multi-faceted performance from their work fleets in order to get their jobs done. Bucket trucks with aerial lifts, storage space, trailers, and other highly specialized equipment are constantly being improved to serve the needs of the growing and ever-changing field of the forestry-related industries.
Bucket Truck Overview
A Bucket Truck is a utility truck that's upfitted with a hydraulic boom, or pole, which is made for a man-carrying bucket at the end of it. The bucket serves to extend the reach so that a job can be performed safely and accurately.
Vegetation management, landscape companies, and forestry service businesses frequently use Bucket Trucks to access tree limbs that need to be cut down or pruned. Utility companies like gas, water, electric, cable, telephone and disaster relief fleets also use them to trim limbs and foliage that are obstructing power lines.
What's New in Forestry Bucket Trucks?
As the industries that use Forestry Bucket Trucks have evolved, so have the trucks. Some of the most popular Bucket Trucks are Isuzu, Hino, and Fuso. From convenient options such as power windows and more comfortable buckets to high, capable booms on small nimble, easy to operate lifts, Forestry Bucket Trucks are making life easier and easier for operators to perform their duties safely and accurately.
Here's what is constantly improving:
More reliable operating systems

Safer designs

Focus on comfort

Smarter designs

Lighter and stronger
Isuzu NPR and NQR Bucket Trucks
Isuzu NPR and Isuzu NQR Bucket Trucks are excellent choices in upgraded Forestry Trucks. Both boast a design life of more than 200,000 miles and have endless options when it comes to upfitting. The NPR weighs in at a GVWR of 12,000 and a combination rate of 18,000 with a payload of 6,830 while the NQR is 17,950 GVRW with a GCWR of 24,950 with a payload of 11,461. Each comes with options available to make it the ultimate beast of a Buck Truck you need to empower your forestry business.
MJ TruckNation
You'll find a good selection of Forestry Bucket Trucks at MJ TruckNation and if you don't find what you're looking for, we'll locate one for you. Now, more than ever, we know you doing your job depends on us doing ours. All of our Bucket Trucks for Forestry have professionally serviced engines and chassis. Ancillary components are inspected, serviced, and tested to ensure your utmost safety.
With onsite financing, it's never been easier to get behind the wheel of the Commercial Work Truck of your choice. And, if you don't live in the South Florida area where we're located, we'll deliver your new truck to you.
Whether you're looking for a single Forestry Bucket Truck or and entire fleet, we are here to help. Contact us today and find out, firsthand, what we can do for you. Call 561-840-9800.