Dump Your Fuel-Guzzler for a Isuzu NPR-HD Dump Truck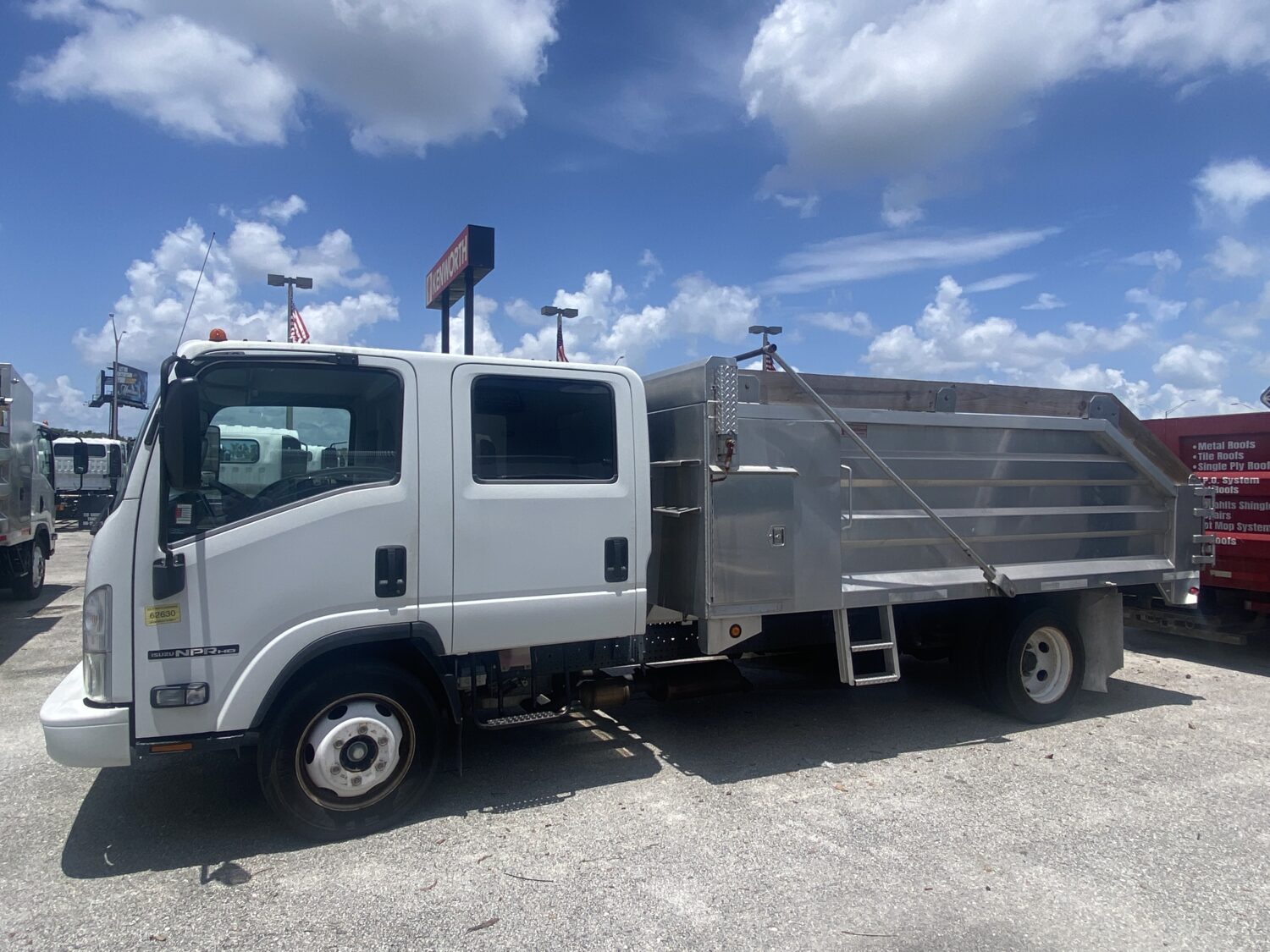 Why continually dump your money into a Dump Truck when you can come out ahead with an economical Isuzu NPR-HD Dump Truck? There are tons of uses for a Dump Truck. From hauling gravel to and from the jobsite to collecting and disposing of garbage, Dump Trucks are ideal for transporting many types of materials. Read on to find out how you can have a Dump Truck that is easy to drive and efficient to maintain.
What is a Dump Truck?
A Dump Truck is also known as a Dump Trailer, Dumper Trailer, Tipper Lorry, Dump Lorry, and Dumping Truck. It is used to transport and for demolition waste. Road construction, new home construction, home remodeling, and landscaping are examples of areas Dump Trucks are utilized.
Most Dump Trucks are equipped with open-box beds with hinges at the rear and have hydraulic rams that make loading and unloading easier. It also allows the material in the bed of the Dumper to be deposited on the ground behind the truck when delivered.
Dump Truck Details
There are a number of manufacturers that produce Dump Trucks. Fuso, Hino, and Isuzu are some of the most beloved. You will find them in gas and diesel fueled versions and also in standard or automatic styles. The exact one that's best for your needs is a personal choice based on your given situation. In today's economy, however, gas-driven economic versions are extremely popular.
Isuzu NPR-HD Dump Trucks
Isuzu is a manufacturer who is known for providing economical work vehicles, like NPR-HD Dump Trucks. Isuzu prides itself in producing powerful Dump Trucks that are easy to drive with gas-fueled engines that don't hog fuel. The 6.0L V8 engine is a prime example.
They sport all the necessities such as having a 14-foot which is perfect for average dumping needs. A crew cab is available which comfortably seats a crew of seven. You'll have all the options such as premium seats, stereo, automatic controls, and more. When you choose an aluminum bed body, the truck will save fuel and upkeep.
Another feature that simplifies driving is the automatic transmission that allows the driver to focus on the job at hand rather than hassling with shifting gears.
The NPR-HD version of Isuzu is the only low-cab forward that has two diesel engines and one gas engine in the lineup. The trucks are specifically designed to promote comfort and productivity on a shoestring budget.
MJ Truck Nation
At MJ Truck Nation, we carry some of the best Dump Trucks in the nation, including Isuzu NPR-HD versions. We have the best prices and even have on-site financing so we can work with you where other manufacturers can't or won't. Servicing your work truck is never an issue because we have an on-site parts and service department too. Give us a call and see what we can do for you – (561) 840-9800.