Isuzu Unveils 2023 N-Series Commercial Trucks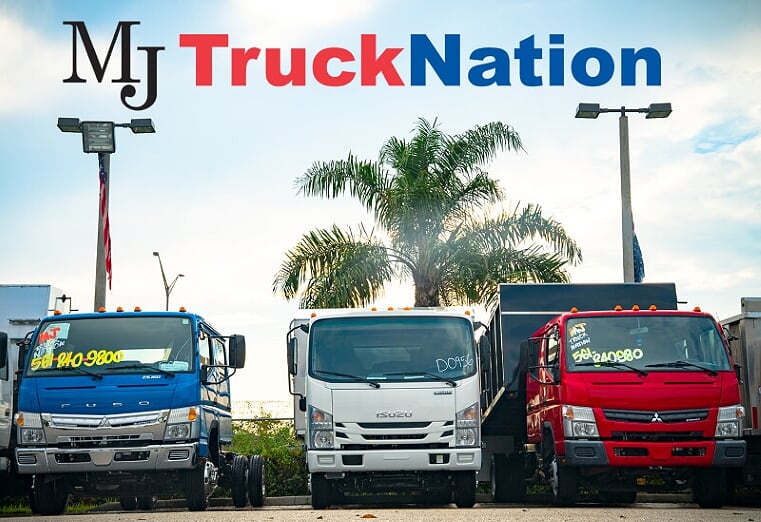 Isuzu Commercial Truck of America recently announced their start-of-production dates for the 2023 model gasoline-powered and diesel-powered N-Series trucks. Production began last month.
"We believe the changes to these trucks for the new model year will make them even more popular with our customers," stated. Shaun C. Skinner, president, Isuzu Commercial Truck of America and Isuzu Commercial Truck of Canada. He expressed relief that the supply-chain issues of 2021 were behind them and went on to tell of his excitement for ramping up the production of the 2023 core model lineup – Class 4 and 5 N-Series diesel and Class 3 and 4 N-Series gas models.
2023 N-Series Gas
Isuzu's 2023 gasoline-powered N-Series Class 3 and Class 4 models will feature many of the 2022i N-Series diesel truck enhancements that were such a big hit including:
Exterior cab refresh. All 2023 N-Series gas models will have a brand-new look with standard matter-silver grilles set to take the place of the old white ones. Customers can still opt for a chrome grille. Bi-LED headlamps will be in the spotlight too. They will deliver a lot more lighting than the older models and less heat as well. Halogen bulbs will shine in both low-beam and high-beam modes.
Interior color scheme enhancements. The Isuzu Hexapod cab is getting an interior facelift. Darker gray color schemes are taking the stage with lighter gray components for accents.
Four-wheel disk brakes. The standard front disc brakes will be now be accompanied by standard rear disc brakes. The new brakes are set to replace the rear drums on the gasoline models MY 2023 NPR and NPR-HDb of previous years. The NPR-HD will now offer 14.3-inch disc brakes in the front and 13.7 discs for the rear and the front. The new brakes are a valued part of the Vacuum + Power Assist Brake System with anti-locking braking. When the normal vacuum assist point is reached, a hydraulic unit will kick in to provide extra power that's needed.
Class 3 and 4 Isuzu N-Series trucks are generated with 350 horsepower and 425 foot pound-force of torque. a direct-injected 6.6-liter V8 engine with variable valve timing. Both standard cab and crew cab configurations will come with GVWRs from 12,000 to 14,500 pounds. Wheelbases will range from 109 to 176 inches that will be able to handle bodies with lengths from 10 to 20 feet.
2023 N-Series Diesel
One of the most exciting new features to the 2023 N-Series Diesel Models is the revolutionary new factory-installed Isuzu Advanced Driver Assistance System (ADAS) that was introduced in the 2022i model-year N-Series Diesel. Added on to the package is the Adaptive Cruise Control that takes traditional cruise control to the next level. In the event the vehicle ahead slows down, the ACC has the ability to slow down too and to accelerate along with the flow as well.
Other enhancements include:
from 2022i carry over to the 2023 N-Series diesel lineup:
Standard Electronic Vehicle Stability Control (EVSC) with Anti-Slip Regulation (ASR). Isuzu is set on making your trip a safe one. These amazing new features are sure to help ensure your well-being while on the road.
Automatic Emergency Braking System (AEBS). This optional feature equips drivers with pedestrian detection. Both visual and audible alarms will sound and if necessary, will automatically apply braking force to reduce speed of the vehicle.
Standard stainless steel 30-gallon fuel tank. The stainless steel 30-gallon fuel tank will come flush-mounted to the frame's top. It will help drilling the tank for auxiliary fuel port applications.
Two optional aluminum side-mounted fuel tanks. This option will be available as factory-installed options. Standard Cab and Crew Cab models with either the 150- or 176-inch wheelbase will have 35-gallon options while Standard Cab and Crew Cab models with the 176-inch wheelbase can opt for 55-gallon tanks.
Class 4 and Class 5 Isuzu N-Series diesel trucks have four-cylinder diesel engines that are 5.2-liter 4HK1-TC turbocharged. They are intercooled with four-cylinders and direct injections.
MJ TruckNation
Look for your next new Isuzu Commercial Work Truck at MJ TruckNation. We have a nice selection of Isuzus, Fusos, and Hinos. Our friendly and helpful team is waiting to help your find your perfect match. With on-site financing, you can't go wrong. Give us a call today to find out more about what we can do for you – 561-840-9800.