Morgan-Mania: Wild About Morgan ProScape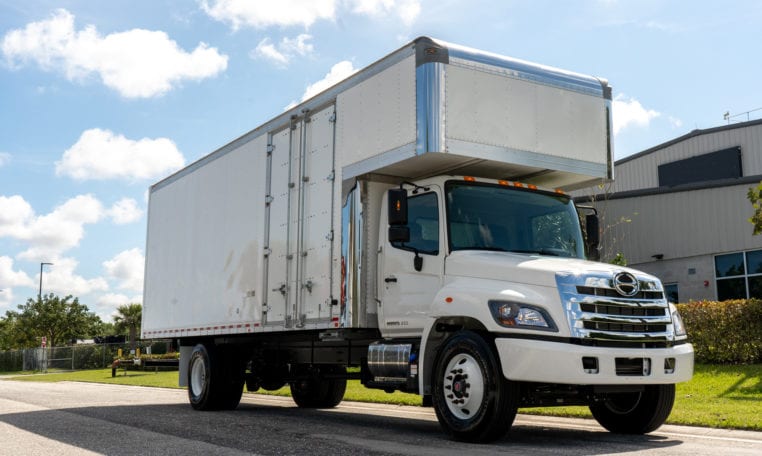 When Isuzu and Morgan got together, amazing things took place. Originally designed for the needs of the landscaping industry, Morgan ProScape is the ultimate addition to an Isuzu Low Cab-Forward Chassis Design Box Truck that accommodates a plethora of other fields and industries as well.
What is a Morgan ProScape?
A Morgan ProScape is an enclosed trailer solution featuring a fold-down door with a hinged ramp that makes loading and unloading easy. The innovative door dimensions provide plenty of room to professional landscapers to put their equipment.
What Morgan ProScape Does for Landscape
Custom designed for landscapers, Morgan ProScape makes jobs so much more convenient from loading the supplies and equipment to unloading and doing the work. The trailer body is constructed of fiberglass, aluminum, and Morgan Plate for extra durability. The door dimensions are perfect because they provide space for all the things landscapers need to have on-hand. No longer does a pro landscaper need to transport equipment in a separate Flatbed. The Morgan ProScape is a one-truck-does-all.
The general specs of a Morgan ProScape is:
Length of 14', 16', 18', and 20'

85"10 Height x 92 1/8" Wide

Rear Door Opening Height 79.25" H

Rear Door Dimensions (Van Ramp Door) Width 88" W
Optional Customizations Available
Shelving and Storage Solutions

Electric Outlets

Side Door
Some of the many advantages of ProScape include the fact that the size and design of the fold-down, hinged doors frees up space on the inside of the truck. The rear door is weather-resistant and the hinges on the rear door have a spring-loaded mechanism to make them easy to open and close with little effort. The ram can handle large loads up to 2,500 pounds.
A Myriad of Uses for Morgan ProScape
The ProScape body isn't just for landscapers. It is also ideal for moving companies, transporting large items such as a piano or pool table, mobile support and service, medical and hospital supply services, laundry services, and hauling ATVs, dirt bikes, and motorcycles.
ProScape's mission is to make your job easier, no matter what line of work you're in. From loading transporting your equipment to unloading them, you'll love the difference between ProScape and traditional body styles.
MJ TruckNation
If you want a medium-duty commercial truck that increases your cargo space, check out our ProScape Box Trucks. MJ TruckNation has it all. Available in manufacturers like Isuzu, you're going to love the possibilities of our trucks. Give us a call today and let's get you behind the wheel – – 561-840-9800.