Flatbed Trucks Have Never Been So 'In Demand'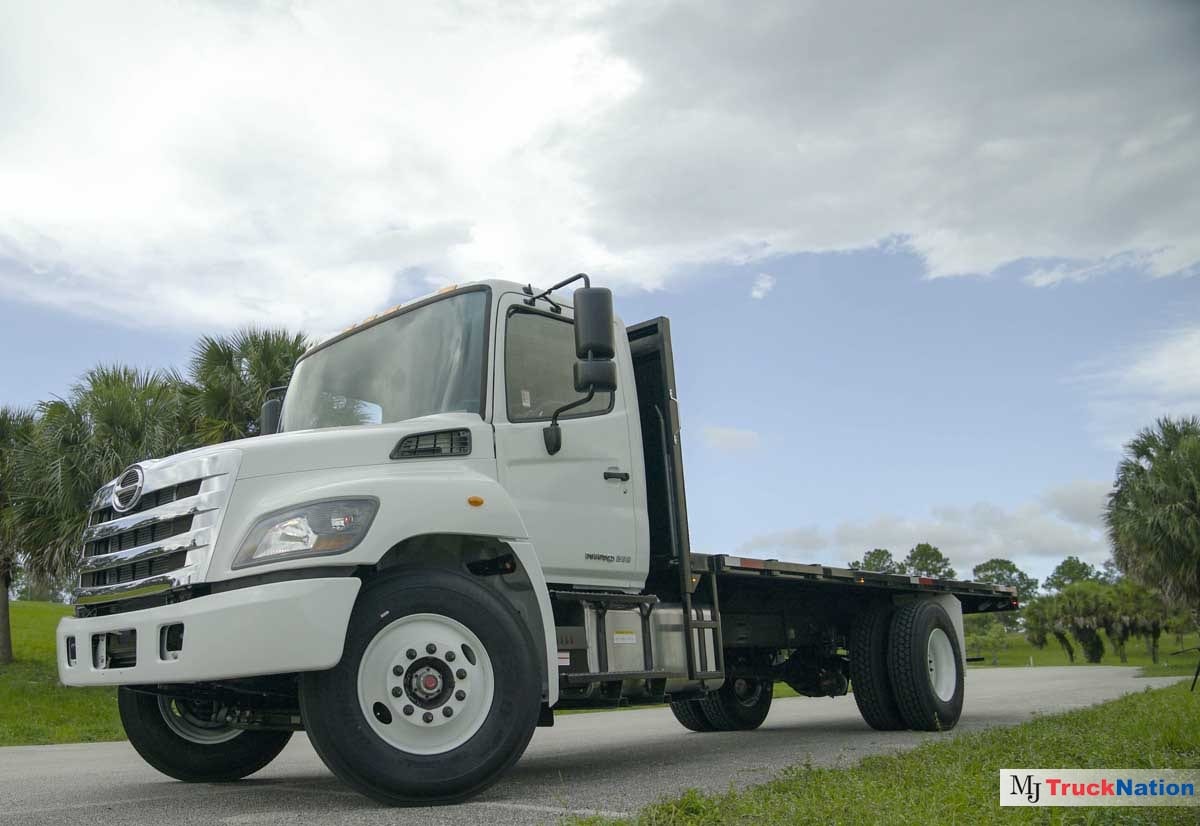 Flatbed Trucks are in such hot demand, manufacturers are having trouble keeping up. The trend is projected to continue on into the next few years and even beyond. While the Covid-19 post pandemic vehicle availability crisis does play a small part in the frenzy, there's a lot more to it.
Why Are Flatbed Trucks so Sought After?
While sales on other types of trucks, mainly cargo-contained Freight Trucks, the demand for Flatbed Trucks has been massively increasing in past recent years, even before the pandemic reared its ugly head.
Flatbed Trucks offer a versatility other trucks don't have. Freight of all different lengths, widths, and weights can go in the non-confined bed which makes a Flatbed Truck ideal for transporting irregular-shaped cargo including pipes and equipment for the oil and gas industry, construction material, wood and lumber, masonry, steel, and more.
Although there has been a high demand for Flatbeds for a while now, the pandemic created an urgency not seen before. Medical supplies, groceries, toilet paper, water, and sanitizing items needed to be shipped…quickly. Even as the pandemic begins to die out, shipments are so backed up, manufacturers and wholesalers are needing all the extra help they can get and much of that is coming through independent Flatbed Truck owners.
Construction is also on the rise. Oil and gas companies are still up and running despite the recently implemented changes. Medical supplies must be transported. Livestock are being transported in record numbers. Imports and exports are also taking place like crazy. There's never been a better time to own a Flatbed Truck.
What's Out There…
Large Flatbed Trucks like the 26-foot Steel Hino 268A are definitely popular because they have the capacity to transport loads in all shapes, sizes, and weights.
What might surprise you though is that smaller Flatbeds are also in big demand. The lower price tag, savings in fuel, and easier maneuverability make them highly desired. Isuzu Dovetail Landscaping Trucks and open bed versions are flying off the shelf because they are able to transport a wide variety of items but are easier on the pocketbook.
Whether you opt for a less expensive, smaller version that saves you money at the check-out, fuel tank, and beyond or a larger size model that can hold more cargo and thus, bring in more revenue, the time is right to purchase a Flatbed.
MJ TruckNation
At MJ TruckNation, we are pleased to show you what we've got on our lot. While others are scrambling to get their hands on Flatbeds, our dealership in South Florida has a wide inventory of new Flatbed Trucks and we can get you in a used one too if that's your preference. If we don't have it, we'll find it for you. That's the MJ Nation guarantee.
We also have on-site financing so we're able to get you qualified when others can't or won't. And…that's not all. If you're not in the South Florida area, no worries. We deliver!
Give us a call today and let's get you in a Flatbed Truck. (561) 840-9800.