Check Out the Best Tree Trimming Work Trucks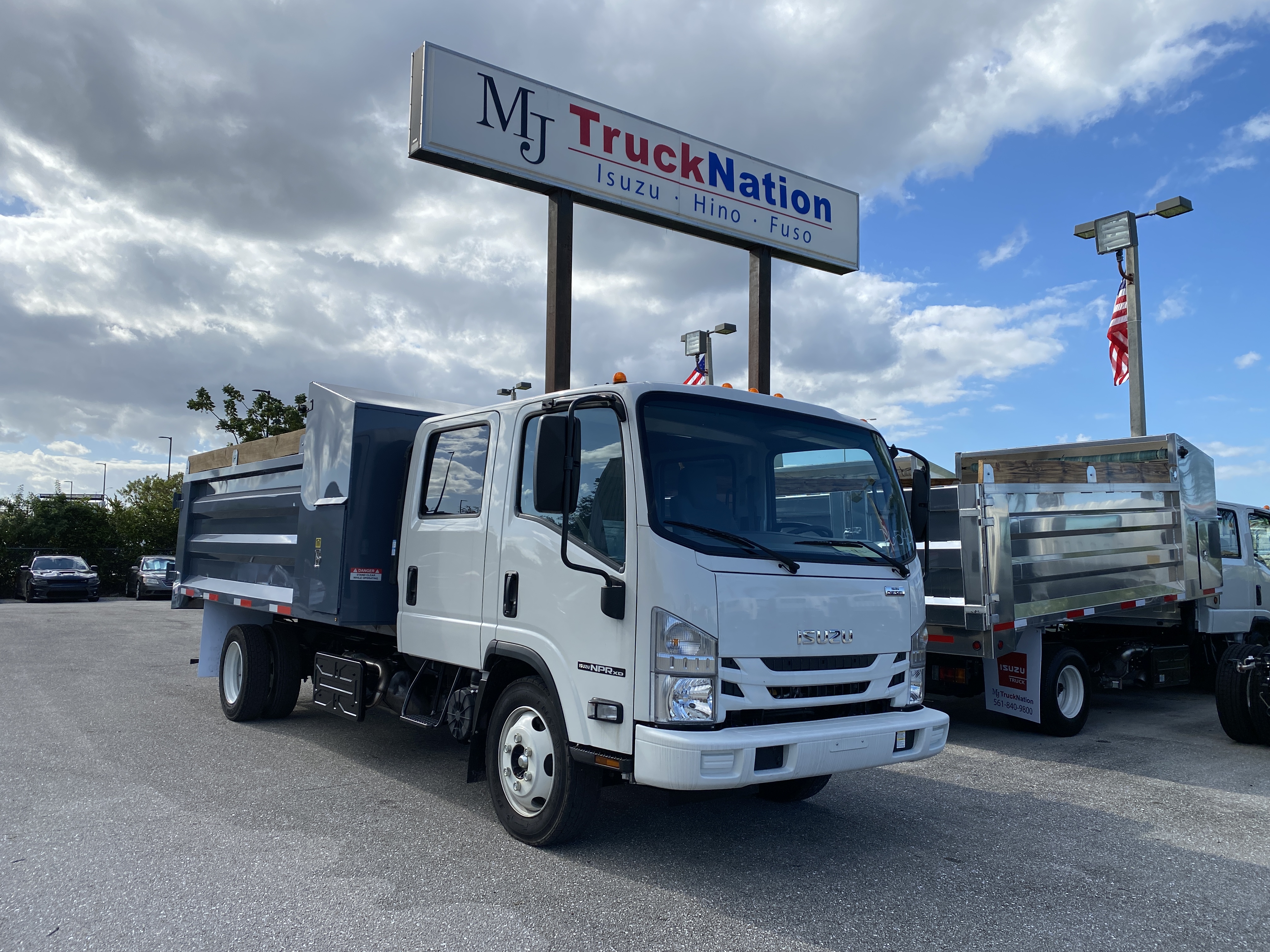 If you have a tree trimming or arbor business, you know how vital it is to have a good truck. But, which is the best truck for your arsenal? Or, would your business benefit from more than one? Read on to find out…
With one or more of the trucks below, you can have a lucrative tree trimming or arbor business. As your business grows, you can increase your supply of trucks in order to keep up with your company and even expand it.
Below you will find the best work trucks for landscaping and arborist jobs and why…
Landscape Flatbed Truck
Flatbed Trucks are perhaps the most widely used work truck in the landscaping business. You have plenty of room to transport your material and equipment and can take limbs, trees, dirt, and debris away from the job site too.
Landscape Flatbed Trucks come in many shapes and sizes. They can be built to specifically accommodate any and all of your needs. Tall stake-bed trucks keep cargo like large trees and bags of rocks from flying out while point tie-downs are ideal for keeping smaller items safely in place. Choose from medium or light-duty trucks available in a variety of lengths with both standard and automatic transmissions and your pick of diesel or gasoline-fueled power.
Chipper Truck
Chipper Trucks are a must-have for tree trimmers, landscapers, and arborists. This type of truck is used to house the chipped particles of trees and branches. Without a Chipper Truck, you'll be forced to "make do" with another truck which costs time and money. Or, you'll find yourself paying someone else to tote the chipped particles or tree trunks and limbs away.
The body of a Chipper Truck resembles a Dump Truck. It has an aluminum or steel cubed body and is able to support heavyweight. A removable roof makes for easy access to the area that actually chips so you can load the trees and branches and offload the chipped material too. The frame-mounted hydraulic controls make operating the machine a breeze.
Chipper trucks also include storage compartments that run on either side of the body. They measure from 14 to 20 feet in depth. The truck can be up-fitted to have mounted shelving units. Bodies range from 9 to 18 feet in length but the average size for tree trimmers and arborists is 12 to 15 feet.
Boom Truck
Having a Boom Truck, or Bucket Truck, at your disposal will help you immensely in your endeavors. Forestry Boom Trucks have a hydraulic boom lift that can reach up to 50 feet so you are able to access those hard-to-reach places with ease.
No longer will you need to turn down jobs that require long reaches to inconvenient areas. In fact, you can specialize in being the company that "can" if you want to. Bucket Trucks are available in a wide variety of makes and models and come in most every spec your business could benefit from such as a part bucket, full bucket, part chipper, and so forth. Whatever you do can be done better and more efficiently with a Boom Truck.
Dump Truck
Do you find yourself outsourcing your dumping requirements? With a Dump Truck, you can put an end to paying for the service and do it yourself. You can even expand your line of work to include more dumping and more revenue too.
A Dump Truck is a broad provider of tree trimming industry needs. It can tow a vehicle or a trailer-mounted loader or tow-behind wood chipper and is able to provide a high-capacity hoist system too. There is a myriad of sizes of Dump Trucks and you can customize them to your specific needs.
Hauling to and from the job site is a common part of any tree trimming and arborist business. A Dump Truck is vital in order to accommodate the requirements in a self-sufficient manner. If you don't have one, don't you think it's time to get one?
Box Truck
While a Flatbed is certainly a lifesaver for work in the landscaping industry, a Box Truck takes it a step further to encompass all your needs. The enclosed bed keeps your equipment and materials protected from the weather and from thieves. You can even create separate compartments inside the cargo area.
Box Trucks come in all different sizes. Be sure to purchase the appropriate one for your needs so you aren't losing money by footing the initial cost and extra fuel one that's too large brings or that you aren't stifling your business by going too small.
There are many brands of Box Trucks on the market. Some are better than others. The most important thing is that you look for one that serves your individual needs for a price you can afford. Isuzu Box Trucks are quite popular among those in the tree trimming business because of their inexpensive price tag that comes without compromising power or comfort plus they are available in both gas and diesel versions.
MJ TruckNation
No matter what you're looking for in a Landscaping Truck, we'll help you find it. We have a wide variety of trucks and are committed to assisting you in every way possible. From our friendly and helpful sales department to our on-site financing, we are here for you. Give us a call at – (561) 220-9992.