Branching Your Tree Trimming Truck Fleet Out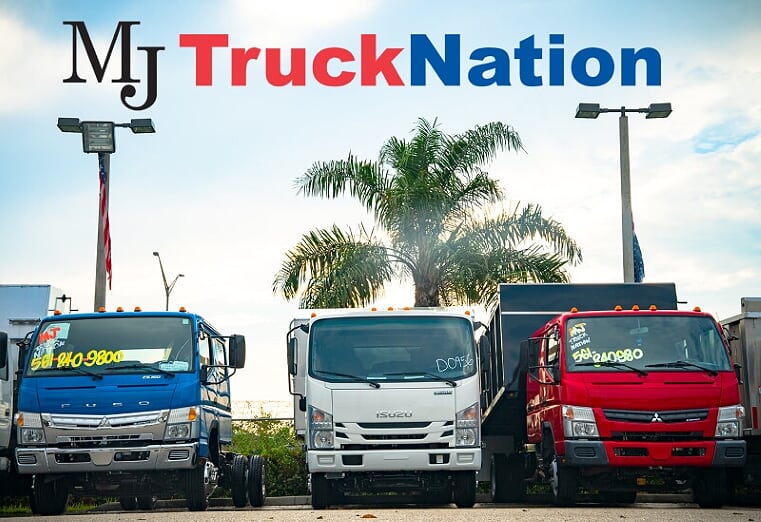 If you're in the tree trimming industry, you know that the scope of your services is widespread. From accessing the tops of tall trees to hauling off limbs, dirt, and debris, a large variety of equipment is needed and ideally, you'll have a number of trucks to help you get the job done too.
Boom Truck
Without a doubt, you need a Boom Truck (also called a Bucket Truck) if you own a tree trimming outfit. These types of trucks have a human-holding bucket with hydraulic lifts capable of reaching upwards of 50 feet, enabling you to access the tallest of tree branches.
Boom Lift Trucks are specially designed for tree trimming, forestry, and arboriculture work. The risk to you and your workers and damage to your customer's home and property is dramatically reduced by using the boom lift that is able to swing right up to the area that is being trimmed. The more efficient your Boom Truck is, the more jobs you are able to complete with it and therefore, the more revenue you are bringing in.
When you first began your tree trimming service, you may have needed to start out small. Many initially purchase a truck with minimal reach just to break into the business and branch out later when they are able to financially afford to do so.
If the time has come that your business is growing but you find yourself having to turn larger jobs down, you may want to consider moving up by purchasing a Boom Truck that can offer you more. Whether that means buying a Boom that lifts further or getting a newer, more dependable model, upgrading your vehicle will most assuredly boost your business.
For example, at MJ TruckNation, you can get a Boom Truck like the 2019 Isuzu 12 ft. Diesel NRR Bucket Truck with a 43 ft. working height and 23-foot horizontal reach for just $5000 down and $1408 per month. You can check out the details on the site.
Dump Truck
If your tree trimming business is doing well, you might be noticing you are renting a Dump Truck to haul off tree debris and other refuse from the job site. It may be time to invest in your own Dump Truck.
Dump Trucks come in all different sizes and capabilities. Even a small truck may save you tons in the long run if it keeps you from renting one. Furthermore, when you invest in your business, you are oftentimes able to deduct the expense from your gross income which means you will have less taxable income.
Doing your homework will pay off when determining your payload. Some Dump Trucks come equipped with impactful towing capacity for equipment such as wood chippers and trailer-mounted loaders. You can also get them with hoist capabilities. Imagine how such a Work Truck could expand the horizons of your tree trimming business!
Box Truck
A Box Truck is another type of truck you may find you need as your business picks up. A Box Truck is ideal for transporting materials and equipment to and from the job site because it is enclosed, decreasing the risk of theft or damage to your loads and also protecting from outdoor elements like rain, snow, and extreme heat.
If you need a larger size truck, you can find stellar deals on a multitude of new and used models at MJ TruckNation like the 2017 26-foot Hino Automatic Diesel (no CDL required!). You'll have ample space to store your saws and rigging gear and if your business also includes arbor work, like planting trees, you'll have a good bit of room for that too.
If a smaller Box Truck will suffice, check out this Isuzu NPR-HD Automatic 16-foot Diesel with liftgate. It's a steal!
MJ TruckNation
We are rooting for you! What we love at MJ TruckNation is that we are in the business of helping small and large business owners grow their business which is a win-win. Whether you're just getting started or any wanting to expand your fleet, we're here for you.
We are experts when it comes to matching our great vehicles to your needs. And, if we don't have a truck that's the perfect fit for you, we'll find one or even custom-build one for you.
Our helpful and knowledgeable sales team members are available to answer any questions you may have and to show you around. You can also visit our user-friendly website to find out all about our trucks, like Boom Trucks, Dump Trucks, Box Trucks, and more.
If you don't live in the South Florida area, no worries. We deliver!
Give us a call today at (561) 220-9992.