Come See Our Trucks…and Stay Awhile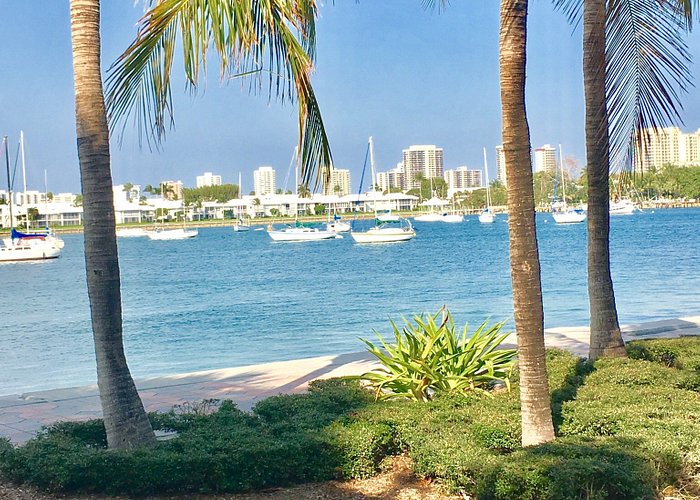 If you are going to be in South Florida checking out the trucks at MJ TruckNation, you might as well enjoy some of the many attractions while you're here. You'll not only find some of the best work vehicles in the area, but some awesome things to do in a day too.
MJ TruckNation is located in Riviera Beach in Palm Beach County, situated to the east of Miami. If you can come and stay awhile, you will have plenty to keep you entertained. Even if you're just dropping by, you'll find attractions you can check out in just a day.
Beaches
Riviera Beach and nearby Singer Island are endearingly known as the "gateway to the Caribbean". A myriad of aquatic adventures awaits for those who want to dive in.
Azure waters and glistening golden sands set the scene for scuba diving, boating, or just sinking your toes in while you bask in the sun. Kayaking, jet-skiing, and paddleboarding are also favorite pastimes at Riviera Beach.
But wait…there's something fishy going on. Marlin, sailfish, wahoo, grouper, and tuna are among the catches of the day that will have you hooked on the legendary fishing grounds.
Don't forget to visit the Manatee Lagoon where families can enjoy a hands-on, up close and personal look at marine mammals and check out the exhibits and observation deck too. If won't cost you a fin and a tail because it's all free of charge.
For some nutty fun, Peanut Island Park is one of the best beach destinations where you can camp out overnight if you'd like.
Entertainment
South Florida Science Center and Aquarium has over fifty amazing interactive exhibits. The family-friendly fun and learning center also has a digital planetarium.
Dining
Riviera Beach is a mecca for delicious dining. Pelican Bay is a favorite for locals and tourists. Located about six minutes from Riviera Beach in Lake Park, you have your choice of dining inside or outside. Live music is often playing. It's open for breakfast, lunch, and dinner. The lobster bisque is to die for.
Guanabanas in Jupiter is an iconic seafood restaurant that's not to be missed. Surrounded by palm trees and a thatched tiki hut, this fine establishment is right on the waterfront, serving up amazing food and live music too.
If you're feeling fancy, you can always go French – Parisian with a twist of Mediterranean. Chef Isaac Cerney's Pistache French Bistro where you can feast on burgundy escargots, zucchini blossom beignets and so much more. You'll be treated like royalty at this palace.
Nightlife
Riviera Beach and surrounding areas are never lacking in nightlife options. Two Drunken Goats on Ocean Avenue is open day and night. It's ocean-side and sports a relaxed beach-themed bar and Mexican-American restaurant too.
Camelot is one of the best nightclubs around. Music and dancing are always happening at this trendy Cape Cod-inspired cocktail lounge.
Respectable Street is fun and fabulous. This bar has psychedelic murals and a checkerboard dance floor, comfortable booths, and a music venue to take in while enjoying a brew or cocktail.
MJ TruckNation
At MJ TruckNation, we are here to serve you. We have an extensive inventory of new and used commercial work trucks and some of the best prices in the industry. Our team members are friendly and helpful and we have on-site financing too. We also have an in-house service department so you'll never have to hassle with taking your truck elsewhere for servicing or repair.
We'd love to put you behind the wheel of one of our amazing vehicles. Give us a call today at (561) 220-9992.