Nailing Down Your Construction Company's Fleet Management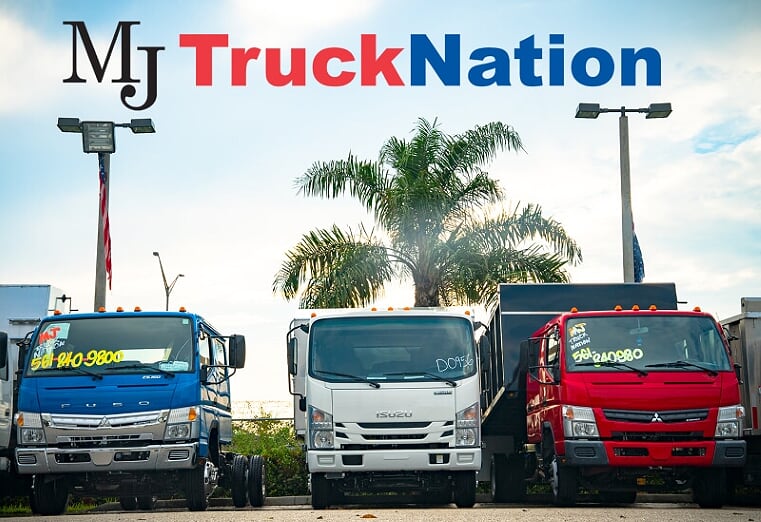 Construction companies often use a variety of Commercial Work Trucks to get their jobs done. If you run a construction outfit, read on to find out the most common vehicles in the construction industry and how they can optimize your workload.
The Importance of a Fleet
While brand new, smaller construction companies can get by with one or two standard work trucks by occasionally renting vehicles that serve different purposes when they them, once your business is taking off, you'll want to begin adding on to your fleet. Otherwise, you'll find yourself misusing the vehicles you have, and you'll be wasting time and money renting when you could be owning. Excavators, Bucket Trucks, Flatbed Trucks, Bulldozers, Dump Trucks, Pavers, Loaders, Forklifts, Cab and Chassis, and Box Trucks are among the most commonly used vehicles in a construction company's fleet.
Construction Vehicle Fleet Management
Construction fleet management is the handling of commercial work trucks in the most efficient and effective manner possible. You may want to hire someone to oversee the fleet or include it among other job descriptions or you may oversee the fleet yourself. Whichever way you go, it's imperative for the fleet to be managed. The job includes ensuring that each vehicle is used properly for the type of job it is built for. It also involves scheduling maintenance and repairs, license and tag renewals, inspections, etc. 
Qualifications of a Fleet Manager
Whether it's you or a designed employee at the helm, some of the skills and knowledge a fleet manager should possess include:
Capability to manage

Construction industry experience and knowledge

Knowledge of US Department of Transportation rules and regulations

Ability to communicate

Organization skills

Efficient

Being a great leader

Ability to be proactive

Technically inclined

Multitasker

Analytic minded

Time management skills
Fleet Manager Roles
Some of the many responsibilities a fleet manager will have include:
Vehicle Acquisition Decision Making
A construction fleet manager must research and decide what vehicle is optimal for each job. He or she must also conduct research and decide what vehicle or vehicles should be purchased…and when.
Scheduling
A fleet manager oversees the scheduling of all vehicles including when they leave the shop and when they return. The time setting of how long they should be enroute is also his or her job description. 
Selling or Disposing of Used Vehicles
When a vehicle ceases to work properly, it's may be time to retire it. If that's the case, the fleet manager's duty is to sell it, trade it in for a newer one, or dispose of it. 
Analyze Fleet Expense and Performance
Overseeing negotiations and transactions to minimize any company loss is another job description of a fleet manager. 
Hiring and Firing of Fleet Drivers
Another important responsibility of a construction fleet manager is the hiring and firing of qualified drivers. He or she is often also expected to train them.
Safety Matters
A fleet manager is over safety measures. He or she is responsible for ensuring the drivers and the trucks are operating safely. 
MJ Truck Nation
At MJ Truck Nation, we are here to help you find your fleet. We have on-site financing and a helpful team ready to serve you. Give us a call today and see what we can do for you – 1-561-840-9800.