Day Cab and Cab and Chassis Truck – What's the Difference?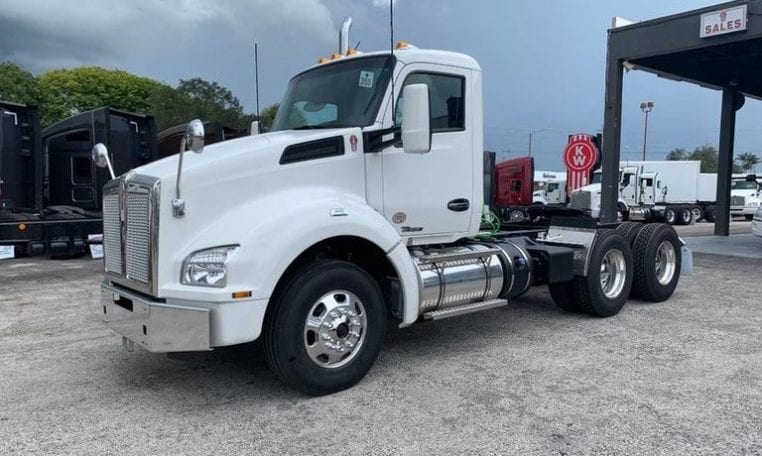 There are so many Commercial Work Trucks on the market today, knowing the difference between them can be confusing – especially when two sound so much alike as Day Cab and Cab and Chassis Truck names do.
Day Cab Truck – Less Expensive Truck with Single Compartment & Best for Local Deliveries
A Day Cab Truck is a truck that comes without a cabin compartment for sleeping.  It only has a single compartment which is located on top of the engine of the truck. Cab-Over Trucks are similar but have the sleeper units located above the cab area while Sleeper Trucks have an extra room in the back that is utilized for sleeping.
Day Cabs are commonly used for local delivery purposes when the driver has no need to be sleeping in his truck. Some long-distance truck drivers elect to drive Day Cabs because they prefer to stop at a motel during their trips. Day Cabs are typically less expensive than trucks with sleeping quarters.
When choosing a Day Cab, it is wise to consider the make and model of the truck along with other specs such as the size and size of the engine it has.  They are available in both new and used varieties and can be found with or without a long list of features.
Cab and Chassis Truck – Medium Duty Truck
A Cab and Chassis, also known as a Chassis Cab Truck or Half Truck, is a medium-duty truck that is sold in order to the buyer to customize the equipment that will be upfitted on it. Cab and Chassis truck can be upfitted to become Bucket Trucks, Cargo Container, Freight Box, Flatbed, Utility Trucks, and practically any other type of Work Vehicle that is used for a service. 
Initially, the truck comes with "bare bones" of frame rails.  The equipment of choice is installed by a professional upfitter after the truck is purchased.  Cab and Chassis trucks are especially popular with services that require special detail features such as an odd-shaped Freight Box or multi-faceted Spray Truck with highly specified equipment requirements. Ambulances, fire trucks, and recreational vehicles are examples of Cab and Chassis Vehicles. 
MJ TruckNation – Commercial Truck Dealer for Day Cab / Cab and Chassis Trucks
Are you looking for a Commercial Work Truck that will get your job done?  Not sure what you're looking for?  At MJ TruckNation, our friendly team is more than happy to help you figure out what type of truck would suit your requirements.
Maybe you know exactly what you're looking for. We guarantee that if you don't find what you're searching for at our dealership, we'll find it or custom-make it for you.  And, if you aren't in the South Florida area, we'll deliver your truck to your door.  Yes…we are that committed.
From Day Cabs that allow you to save money rather than paying for a sleeping area you don't intend to use to Cab and Chassis customizable service vehicle and most every Commercial Work Truck in between, you'll find it at MJ TruckNation.
Check out our wide inventory of Commercial Vehicles in person or online.  Give us a call and see what we can do for you – (561) 220-9992.