Delivery Drivers Desperately Needed: Ready to Roll?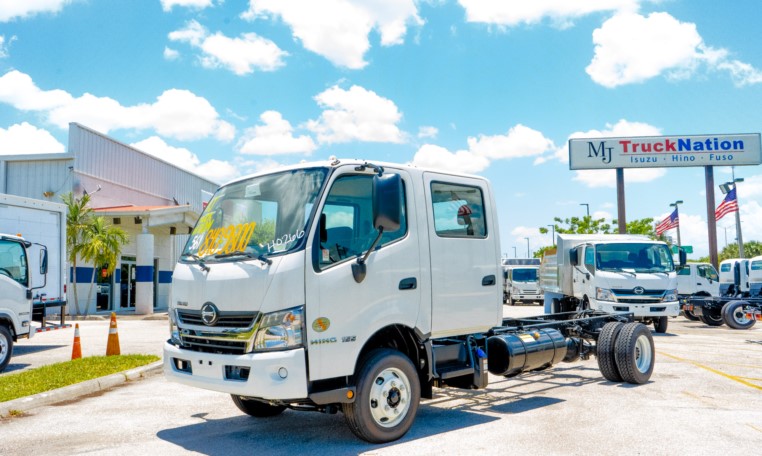 With the busiest time of the year quickly approaching, the trucking industry is facing a serious shortage of truckers like never before. The Bureau of Labor Statistics recently reported that the trucking transportation industry is 6% below the pre-pandemic trucking force of 1.52 million workers.
The situation is so severe, President Biden addressed the nation concerning the problem, announcing a 24/7 port schedule to ease supply chain issues. Once the goods come into the country, however, they still must be delivered to their destination.
The fact of the matter is that if you have ever entertained the thought of starting up your own transport and delivery company, now is the time when the demand for drivers is unprecedented.
What You Need to Get Started
Basically, all you need to get geared up for a delivery and transportation company is the willingness to work and a truck. Some jobs don't even require a CDL but even if the one you choose does, CDLs are easy enough to attain.
Once you have a truck and license, you will need to name and register your company and tend to any state, local, and/or national requirements. You will also need to keep tax records. Advertising is typically an important step but with the current demand, chances are once you get the word out, jobs will come to you. Don't forget to set up an online tax program or employ someone to tend to it for you. Once you get things going, you may want to hire some additional drivers.
Types of Transportation and Delivery Trucks
There is a myriad of types of transportation and delivery jobs available due to the current crisis. The kind of truck you have or plan to purchase generally defines the specific loads you will be running. Here's a look at some of the most popular work trucks and the purposes they serve:
Flatbed Trucks: Flatbed Trucks are instrumental for transporting and delivering irregular-shaped items. Most are equipped to carry very heavy loads. Flatbed Trucks are best for items that don't need to be shielded from the weather although tarps can be tied on top which will offer a little protection from rain and snow.
Cab and Chassis: Cab and Chassis are typically medium-duty commercial vehicles that are ideal for customizing in order to optimally serve your purpose. A Cab and Chassis can be configured to be used in such vocational industries as tow trucks, roll-backs, and so forth. You can order customization when you purchase your vehicle or after.
Box Truck: Box Trucks are perfect for transporting and delivering goods that need to be contained in an enclosed bed so they are protected from the weather or for security purposes. They come in a variety of sizes. It is imperative to choose the right size so you don't waste fuel by buying too a truck that's too large or don't have to turn down work because your truck is too small.
MJ TruckNation
At MJ TruckNation, we are here to help you get on the road. There has never been a better time to get started in the transportation and delivery industry and we will do all we can to get you behind the wheel of the perfect work truck so you can get rolling.
From Flatbeds to Cab and Chassis and all trucks in between, we are excited to show you our wide selection of new and used work trucks. If you don't live in the South Florida area, no worries. We'll deliver your truck to you. Give us a call today and see what we can do for you – (561) 840-9800.