Eight Great Uses for Flatbed Trucks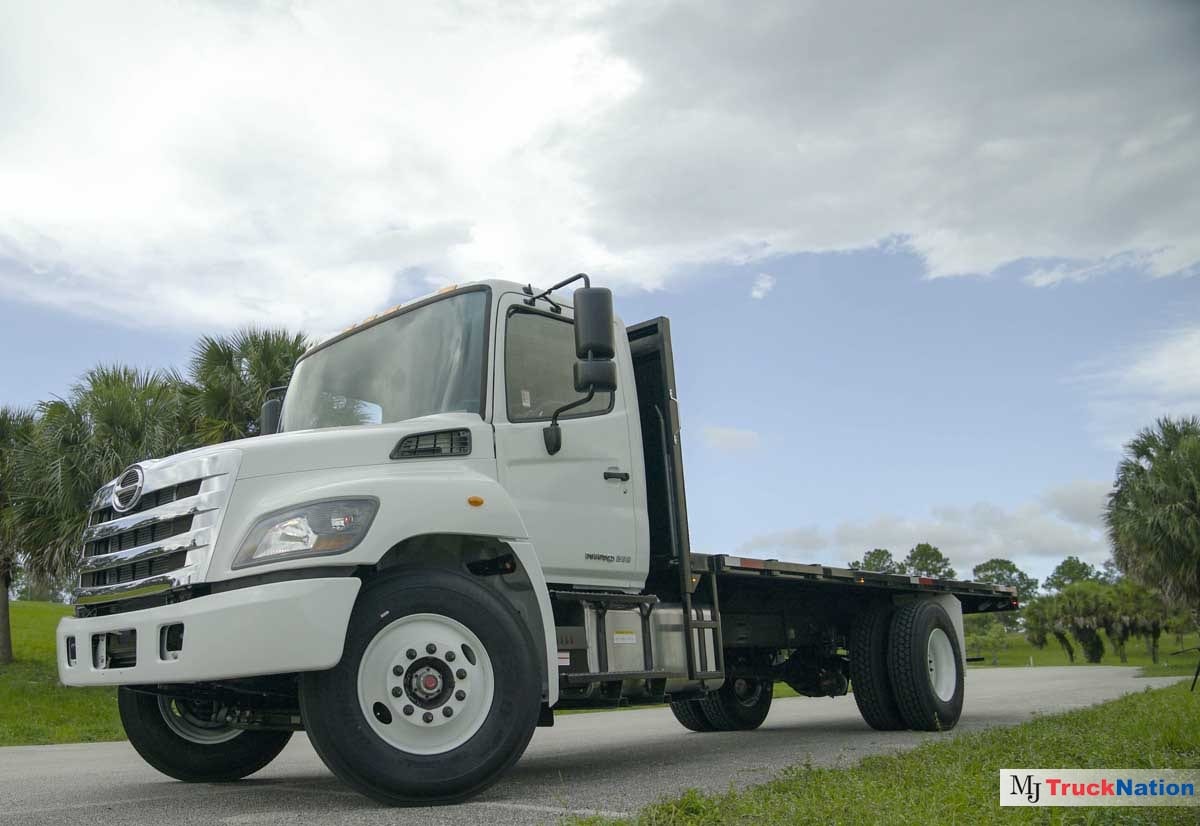 Flatbed Trucks serve a multitude of uses within the commercial truck industry. Their open beds and strong, sturdy bodies make them perfect workhorses, enabling them to transport heavy and/or irregular cargo.
There are a number of trailers styles available when it comes to Flatbed Trucks. Each one is designed to meet specific needs within the transportation industry.
From drop decks to lowboys, Flatbed Trucks come equipped to get jobs done that other trucks aren't set up to do. Hauling odd-sized loads is one of the capabilities Flatbed Trucks have that make them stand out in the line of transportation. Read on to discover more uses for Flatbeds.
Vehicle Transporting and Recovery
One of the prime uses for a Flatbed is the delivery and recovery of vehicles. They are able to withstand the heavy weight of vehicles on their trailer which is useful for vehicles being towed without the wheels on the ground.
Transporting for Oil and Gas Companies
Oil and gas companies require heavy, irregular-sized pipes, fittings, and equipment pieces in order to run. Flatbed Trucks are the transportation mode of choice for most since the bed is not confined. Flatbeds are responsible for hauling large amounts of oil and gas related cargo all across the country every single day.
Construction Material Transporting
Especially in large commercial construction and remodeling jobs, there are materials that must be transported from the supply store to the jobsite or from jobsite to jobsite. Piping, rebar, steel frames, scaffolding, large concrete, and lumbar are among the most common materials. Often, equipment is hauled on Flatbed Truck trailers too.
Moving Prefabricated Buildings
From storage sheds to office buildings and prefab double-wide mobile homes, transporting buildings has become a big business. The cost of purchasing the buildings is usually much cheaper than having them built on site so there is quite a demand. Flatbed Trucks are often employed to haul them from one location to another such as from the site of sale to the destination site.
Fencing Materials
Large, tall fencing materials typically don't fit inside a Box Truck or enclosed truck or trailer, so Flatbed Trucks are used to haul them. Some of the most common fences that are oversized are those used to detour wildlife, like deer, from going onto roads and highways.
Carrying Landscaping Items
Landscaping items, such as trees to be planted or trees and limbs to be removed, can easily be transported to or from the site in a Flatbed. The equipment used in the landscaping industry, like mowers and tree trimmers, can be carried in the bed as well.
Moving Scrap Metals and Recyclables
Scrap metals, baled tires, and other recyclable items are difficult or impossible to carry in enclosed trailers or Box Trucks. Flatbeds come to the rescue because if the items hang over, they can simply be tagged as legally required. Using a Flatbed is ideal for scrap metals and recyclables since the items don't need to be protected from the outside elements so it's not a problem to be in an open Flatbed.
Agricultural Equipment and Goods
Agricultural equipment is both heavy and bulky as are goods that have to be moved around farms, such as hay bales. Flatbed Trucks are often incorporated into the daily workload operations of farms and ranches because they are so useful.
MJ TruckNation
If you are in need of a Flatbed Truck, be sure to check out MJ TruckNation. We are here to help you get behind the wheel of a new or used Flatbed. We carry Isuzu, Hino, Fuso and more and if you don't live in the South Florida area where we're located, we'll bring your truck to you. With on-site financing, we are able to help where others can't or won't. Give us a call and see what we can do for you – (561) 840-9800.