Flatbed Trucks: Loaded with Benefits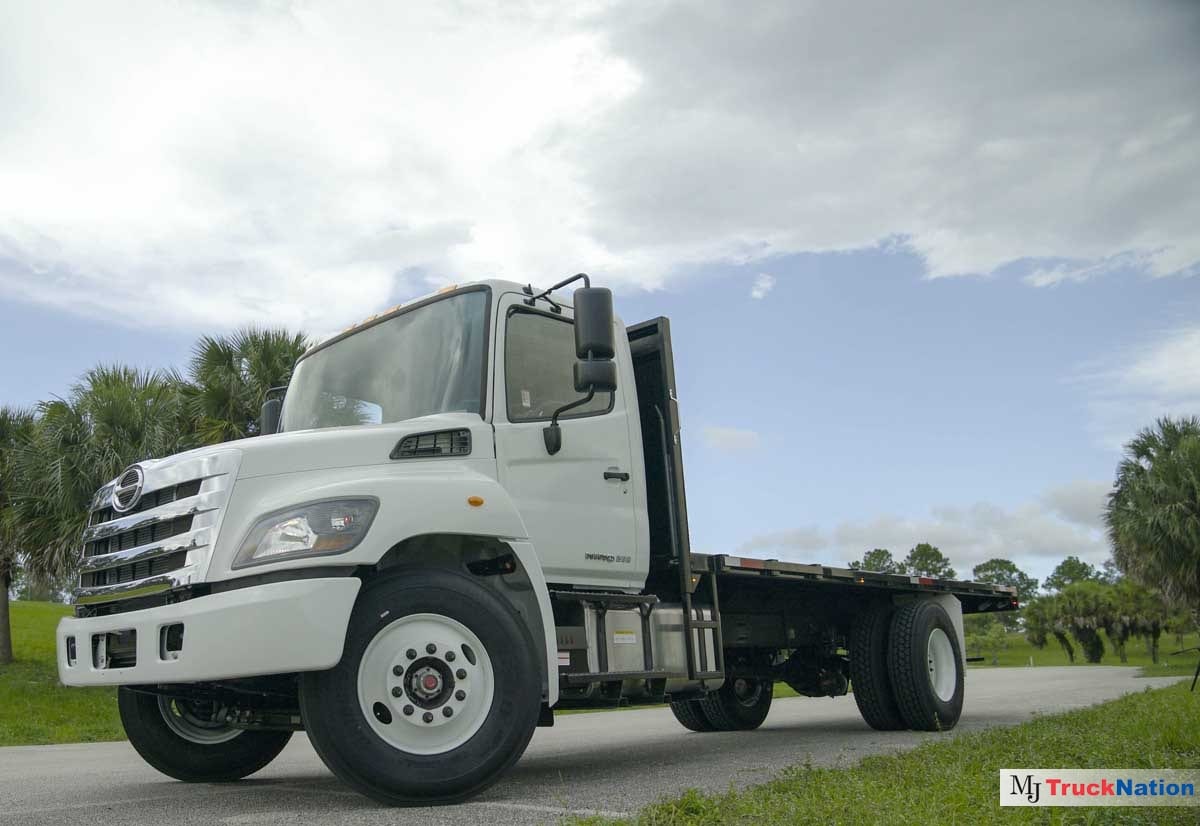 Flatbed Trucks are very popular because they are so useful in a multitude of industries. From hauling hay in the agricultural sector to pumping pipe to oil fields across the nation, Flatbed Trucks get the job done.
If you've been tossing around the idea of purchasing a new or used Flatbed Truck, you might be on the verge of making one of the best decisions of your life. There are tons of benefits associated with owning one. Reasons that make buying a Flatbed a wise choice include:
Easy to Haul: Flatbed Trucks make hauling a breeze. Since the beds are open, they are ideal for transporting irregular-sized and extremely heavy loads.
Convenient Loading and Unloading: Flatbed Trucks don't require a dock to load and unload their wares as dry vans do.
Plentiful Delivery Jobs: If you are considering branching out into a business that includes a delivery service, a Flatbed Truck will broaden the scope of materials you are able to transport, many fetching a very nice profit due to the nature of their industry, such as oil and gas fields.
What to Look for in a Flatbed Truck
The more you know about Flatbed Trucks, the better decisions you can make when searching for one that's the best fit for your individual purposes. Consider the size of the jobs you'll be doing require. Flatbeds are typically available in two main sizes, 48 and 52 feet.
The beds of the trucks can be found in wood, aluminum, and stainless steel. You'll want to choose according to how heavy your loads will be – both now and in the future. If you plan to transport lumber now but hope to branch out to heavier loads later, like farming equipment, go with a stronger material such as stainless steel. But, if you never intend to carry a heavier load, you'll save money by going with a light-duty truck.
Flatbeds are extremely versatile, able to be customized in many areas. Most come without sides but you can add them on. Pocket set-ups are available so you can put your own slats in when desired. You can also purchase sides that are welded or bolted on if you're looking for more permanent stabilization.
Flatbeds can be found with both automatic and standard transmissions. You'll find them in gasoline and diesel-fueled versions. Cabs come in standard and crew and can be plain and simple or upgraded.
MJ TruckNation
At MJ TruckNation, we are all about helping you get rolling on your new Flatbed Truck business. If you aren't sure about the specifications you will need in a Work Vehicle, get in touch. We are experts and have plenty of great Flatbeds to choose from, brought to you by leading manufacturers like Isuzu, Hino, Fuso, and more.
We have on-site financing so we are able to do what other manufacturers can't when it comes to getting you qualified to purchase a new or used Flatbed Truck. If you're not in the South Florida area, don't worry. We deliver!
Check out our recently updated, user-friendly website. Or give us a call today at (561) 220-9992.