Home Sweet Box Truck: Convert Your Box Truck to an RV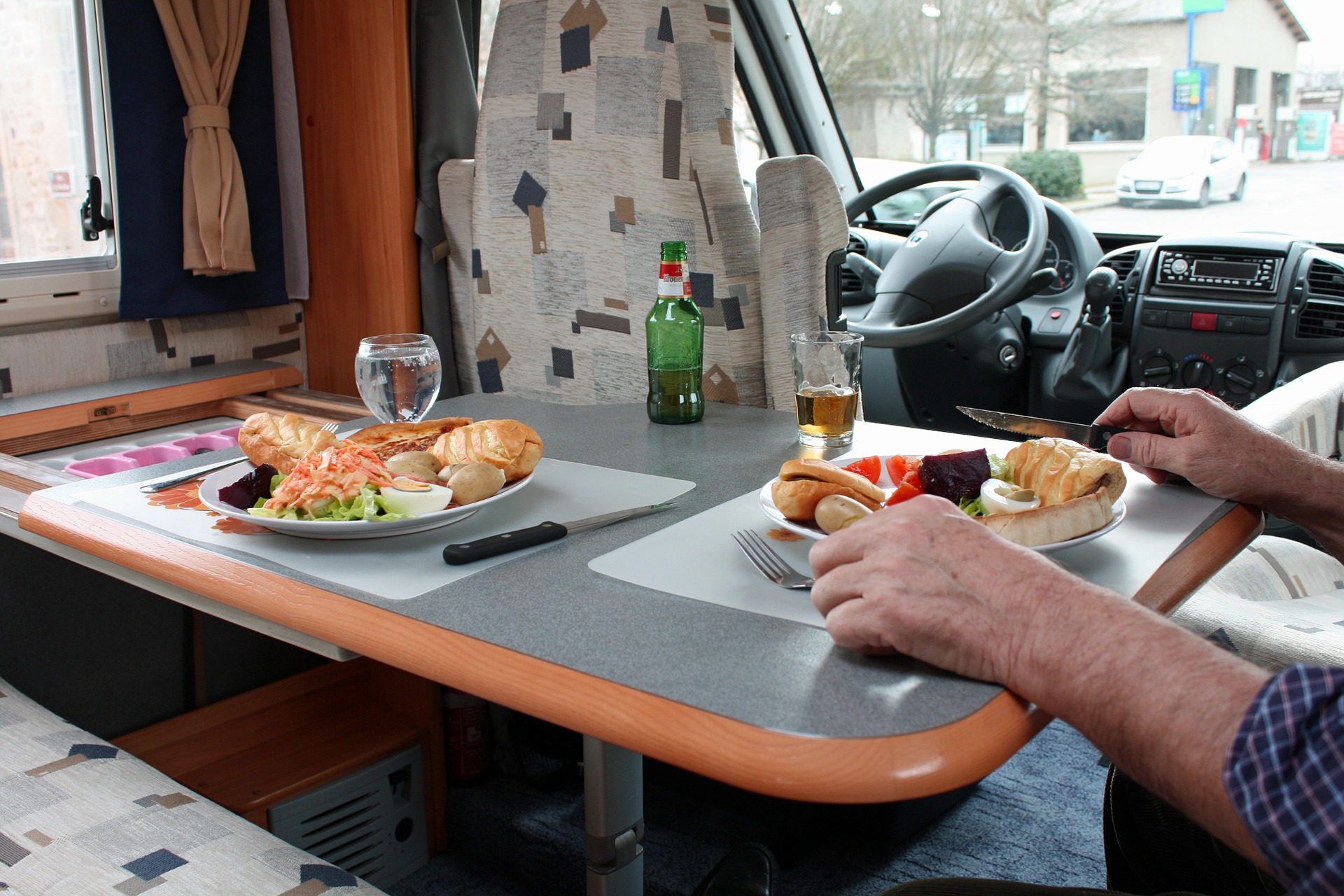 Box Truck RVs are giving a whole new meaning to living "out of the box" these days. As more people take to the road after retirement and even more are getting out from under outrageous expenses of renting or owning a home, the innovative concept of living in a Box Truck is catching on.
Box Truck to RV Conversions
There are two ways to convert a Box Truck into an RV. One is to hire someone to do it. While this method is the most expensive, it's also more convenient. Furthermore, when comparing the average cost of an RV to the cost of a new or used Box Truck, even when the expense of conversion is tacked on, the price is far lower.
You can find multiple sites online that give step-by-step instructions for converting an RV into a mobile living situation or traveling hotel. You can also find RV conversion kits and information to fnd pros that will do the work for you.
Living In vs. Traveling In
When it comes to converting your Box Truck into an RV, you'll want to consider whether you are going to live in it full-time or just take it on trips. The way you set it up and the money you put into it will greatly vary according to how much or how little you plan to use it.
If you are going to be doing extensive traveling in your Box Truck, be in as your dwelling or vacation vehicle, you'll want to consider how many miles the Box Truck you're converting has on it. While a Box Truck with high mileage might be the perfect bargain for in-town living, it may not be practical if you are going to travel across the country.
Benefits of Box Truck RVs
Some of the many benefits to using a Box Truck as an RV are:
Cheaper

Innovative

Able to customize

Can convert ambulance and other specialized Box Trucks

Option to DIY

Can purchase used Box Truck to convert
Downsides of Box Truck RVs
Of course, having a Box Truck for an RV is not just a bed of roses. Some of the disadvantages include:
Not as prolific on the highway as traditional campers are

Requires time and money to convert

Not all RV parks accept Box Truck conversions
Deals on Wheels for a Steal
If you are considering converting a Box Truck into an RV, you can find ambulances, moving trucks, retured plumbing vehicles, and various other used Box Trucks for sale. You can also visit a dealership or check out their selections online in order to find great deals on new and used Box Trucks. The more you save on the Box Truck itself, the more you can afford to put into the actual conversion of it.
Don't sacrifice quality when it comes to getting a bargain. A used Box Truck in poor condition will end up costing you much more in the long haul. Compare prices of dependable Box Trucks and go from there to make your final purchase choice.
MJ TruckNation
At MJ TruckNation, we are in the business of making your dreams come to life. If you are thinking about converting a Box Truck into an RV, come see us or visit us online. We've got you covered on whatever kind of Box Truck you're looking for. We have a friendly team ready to help you and on-site financing to make sure all goes through.
Give us a call and see what we can do for you – (561) 220-9992.