How to Get Your Landscaping Truck Spring and Summer Ready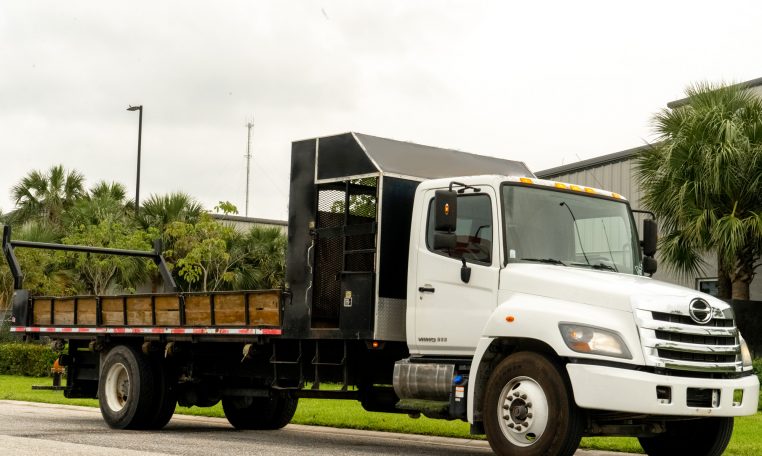 Landscapers are gearing up for the spring and summer jobs at hand. Landscaping Trucks all across the country are revving up their engines, getting ready to dig in. But some may need a little TLC before they're up for the work.
From salt spreading and snow removal to salt spreading in the winter to hauling plants and trees in the spring and summer, Landscaping Trucks are invaluable to the Landscaping industry. If you have a Landscaping Truck, you'll want to ensure your vehicle is in prime condition for the peak months ahead. Here's how:
Get Your Tires Ready to Roll
Whether you've been using your Landscaping Truck through the winter months or not, take time to access, rotate, and align your tires. But first, make sure they are in good condition before you spend the time and money on them.
Check the treads of your tires. If they are worn down too much, go ahead and save yourself some time and replace them. In the event you're running winter tires, you can go ahead and switch over to your all-season summer stash tires.
Undercarriage Check and Inspect
Winter wreaks havoc on your undercarriage, especially if you live where there's now. Slush, salt, snow, and sand tend to do a number on the underside of work trucks, leaving it vulnerable to rust and corrosion. Although you can do the work yourself, it's best to hire someone to power wash the undercarriage if you don't have the proper tools.
Power Up
You'll want to check your battery as cold weather is hard on them. If it is low, take a look at the date when you purchased it. If it is getting close to being four years old or if it's even older, it's wise to have a pro check it, and isn't a bad idea just to go ahead and replace it.
Rainproof
Spring typically brings showers so be prepared. Are your windshield wipers working properly? Icy conditions often warp wipers and cold weather causes them to erode. Are there any gaps in your windows that let rain in? If in doubt, give your truck a good spraying to serve as a mock rain shower.
Fluids
There's no better time to check your fluids. Get an oil change, don't just add oil. Fill your wiper fluid up and your water reservoir. Coolant, brake fluid, and transmission fluid should also be inspected and changed and/or filled too.
Give it a Good Washing
When you've inspected and attended to your truck's needs, it's time to make it shine. Remove and winter supplies and equipment that you won't be needing. Clean the interior, vacuum inside of it, clean the windows, and give the outside "the works".
MJ TruckNation
If you're in the market to upgrade your Landscaping Truck, be sure to see the good folks at MJ TruckNation. Maybe you don't have a Landscape Truck but have been thinking about getting one. Come on in and have a look around or check us out online. We are happy to help you get behind the wheel of a new or used Landscape Truck. Give us a call at (561) 220-9992.