How to Get Your Repo Business on the Road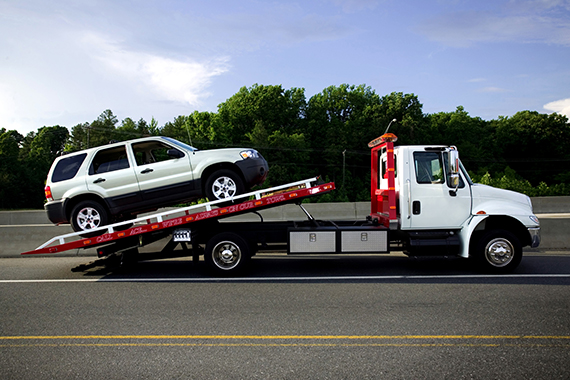 If you've got a Tow Truck and a list of individuals who aren't keeping up their end of a financial agreement, you've got the potential to earn some serious cash. While the number of vehicle loans in the US has increased this year, so have the number of delinquent vehicle payments.
It is estimated by the American Federal Reserve that roughly 7 million Americans are at least 90 days overdue on their vehicle loans. Due to these astounding statistics, vehicle recovery is a booming business. Here are some tow truck tips you should know if you are considering getting into the repo revolution:
Know the Local Law
Every state is different when it comes to repossession laws. In some states, a commercial driver's license is all you will need to start up your business while other states also require you to take a training course and pass a final exam. You'll also need to be familiar with the actual laws in your state. You sure don't want to go out for a vehicle recovery job and end up being the one who is on the wrong side of the law.
Money Matters
While starting a repo business takes a lot less overhead than many other types of companies do, there will still be some costs upfront. You'll need a truck to tow the cars with, a business name and license, a physical location, insurance and bonding, cash allotted for advertising, and funds for fuel. If you plan to have employees working for you, you'll need money to pay them. You may be able to secure a small business loan. You may also be able to get a loan on a truck.
Name Your Name
You'll need a name before you can apply for a business license. The name you choose is very important. It should be easy to remember and should reflect your tone. If you have trouble thinking of a creative name, you can find companies and freelancers who name names for a living. Once you have chosen the name, make it official by filing it.
Apply for Licenses
Apply for any special licensing your state requires. You will need to tend to that matter before you can go on to get your business license. In the event that your state doesn't have any special licensing requirements, you'll be able to obtain your business license right away. Business licenses generally cost around $50.
Get Your Truck
You'll have several options when it comes to choosing a Tow Truck. You can purchase a ready-to-roll Tow Truck but they can be expensive. Another option is to make your own. With minimal conversions (like installing a ramp), a new or used Flatbed Truck can become a very powerful, dependable, and affordable DIY Tow Truck.
Some recovery outfits get by on just having a Wheel Lift Truck which is a truck that has a hydraulic boom with a few crossbars at the end. The bars are placed under the rear or front wheels of a vehicle that is then lifted so that two wheels remain on the ground, either the front or rear depending on what type of transmission the vehicle has.
Wheel Lift Trucks do have limitations. It's best to at least eventually have a Flatbed set-up that accommodates any type of vehicle.
Grab Insurance and Bonding
You will need both property and Commercial Vehicle insurance. Insurance protects you against unexpected expenses, like a car slamming into your Tow Truck or your office catching on fire. Liability insurance for your business protects you if you are sued and is a requirement in many states. Bonding protects your customers in the event that something goes wrong such as if the vehicle you're repossessing accidentally gets damaged. Some states require bonding. It's a good idea to be bonded regardless of if it is legally required or not.
Locate a Location
If you are starting out small, you may be able to do business from your home and park your lone truck in the driveway. Otherwise, you'll need a central location to park your truck fleet. You'll also need an office with a few chairs, a desk, and a computer. Depending on how you'll conduct your business, you may also need a secured lot to store the vehicles that you reclaim.
Advertise Your Service
Once you have all your ducks in a row, it's time to get some business. Make contact with all the businesses you can that may have a need to repo a vehicle. Banks, credit unions, manufacturer car lots, independent used car lots, and tote-the-note lots are among those who could potentially need your service. You may be fortunate enough to nab a few stable clients so you stay busy enough but it's a good idea to keep building up anyway because you may find you want to add a team of employees or independent contractors.
Along with advertising in the newspaper, online, and on signs, you will need to get business cards and flyers. Don't skimp. The quality you use in those things that represent you will speak volumes about your service. Go first class!
MJ TruckNation
If you are looking for a Flatbed Truck to convert into a Tow Truck, look no further. At
MJ TruckNation, we have what you need or we guarantee to make it or get it for you. We've been in the Commercial Truck business for over 15 years and know what it takes to take care of our customers in every way. With a great selection of Commercial Vehicles and on-site financing, we'll get you behind the wheel of a great Flatbed Tow Truck so you can get your business up and running.
Don't live in the South Florida area? No problem. We deliver!
Contact us today and find out what we can do for you – (561) 220-9992.