How Well Do You Know Hino?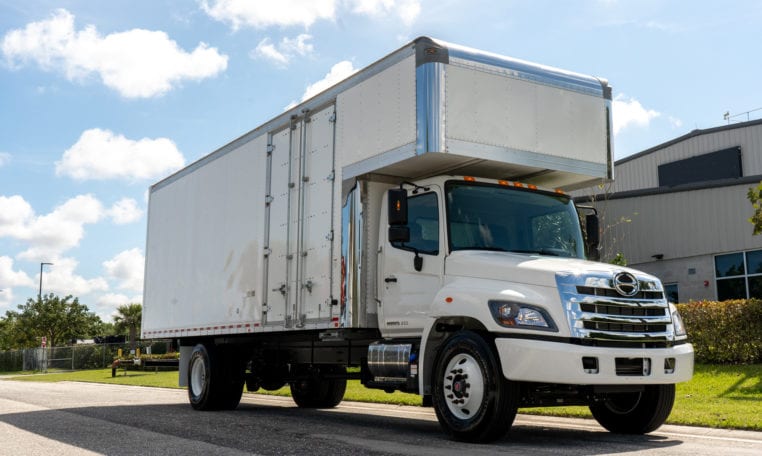 Hino's been in the news more than they would like to be lately. The extensive publicity is due to allegations of misconduct in reporting engine certification and fuel economy data. In the midst of it all, there are thousands of loyal customers who stand behind the manufacturer regardless of whether the accusations are true or false. Why? Because Hino Commercial Work Trucks serve them well.
About Hino
Hino is a transnational manufacturer of commercial vehicles that's been around since 1942 parented by Toyota. Their universal commitment is to minimized vehicle lifetime cost. Crown Motors Limited was established in 1966 as the sole distributor for Hino and Toyota commercial vehicles. CML operates service centers, parts centers, and showrooms. Hino Sales Service Team is formed by specialists that possess extensive knowledge of the vehicles and are dedicated to helping customers.
Hino has operated in the United States since 1984. Hino Motors Manufacturing U.S.A. Inc. in Williamstown, West Virgina was the first facility opened and a second plant came about in 2018 in Mineral Wells, West Virginia. Other plants were opened in California and Arkansas later to provide other supplies and services.
What's the Buzz About?
On March 25, Japan's transport ministry announced their revocation of Hino Motors' certification for 4 of their engines due to inappropriate emissions data by the Toyota Motor Corp. Hino admitted to falsifying data to 3 of the 4 engines.
Loyalty to Hino
If you know…you know. Just as Volkswagen fans have continued to purchase Volkswagens even after the manufacturer got in hot water in 2015 when they admitted to installing top secret hardware to cheat exhaust emissions tests in US diesel cars, it is projected that die-hard Hino customers will no be phased by the current stink they are in.
A vehicle manufacturer being called out for fudging isn't anything new. In 2018, Along with Volkswagen, Japanese automakers Mazda, Suzuki, and Yamaha were on the carpet for improper testing for emissions and fuel economy.
"Hino has always done me right," stated Joe Jerison, a medium-duty Hino truck owner in Waxahachie, Texas. "I'm not just a loyal customer. I'm a satisfied customer. Until that changes, I'll be sticking with Hino trucks because in my opinion, they're the best."
MJ TruckNation
Are you a loyal Hino fan looking for a great Hino work truck? If so, you can find an excellent selection at MJ TruckNation. Perhaps you are skittish of Hino upon learning of the latest trouble they're in and want to find an alternative manufacturer such as Isuzu or Fuso. Whatever your stance is, MJ TruckNation has a commercial vehicle just for you. Come on in and see what we have to offer or check us out online. One call is all it will take to discover what we can do for you. Contact us today – 561-840-9800.