Isuzu NPR and NQR – What's the Difference?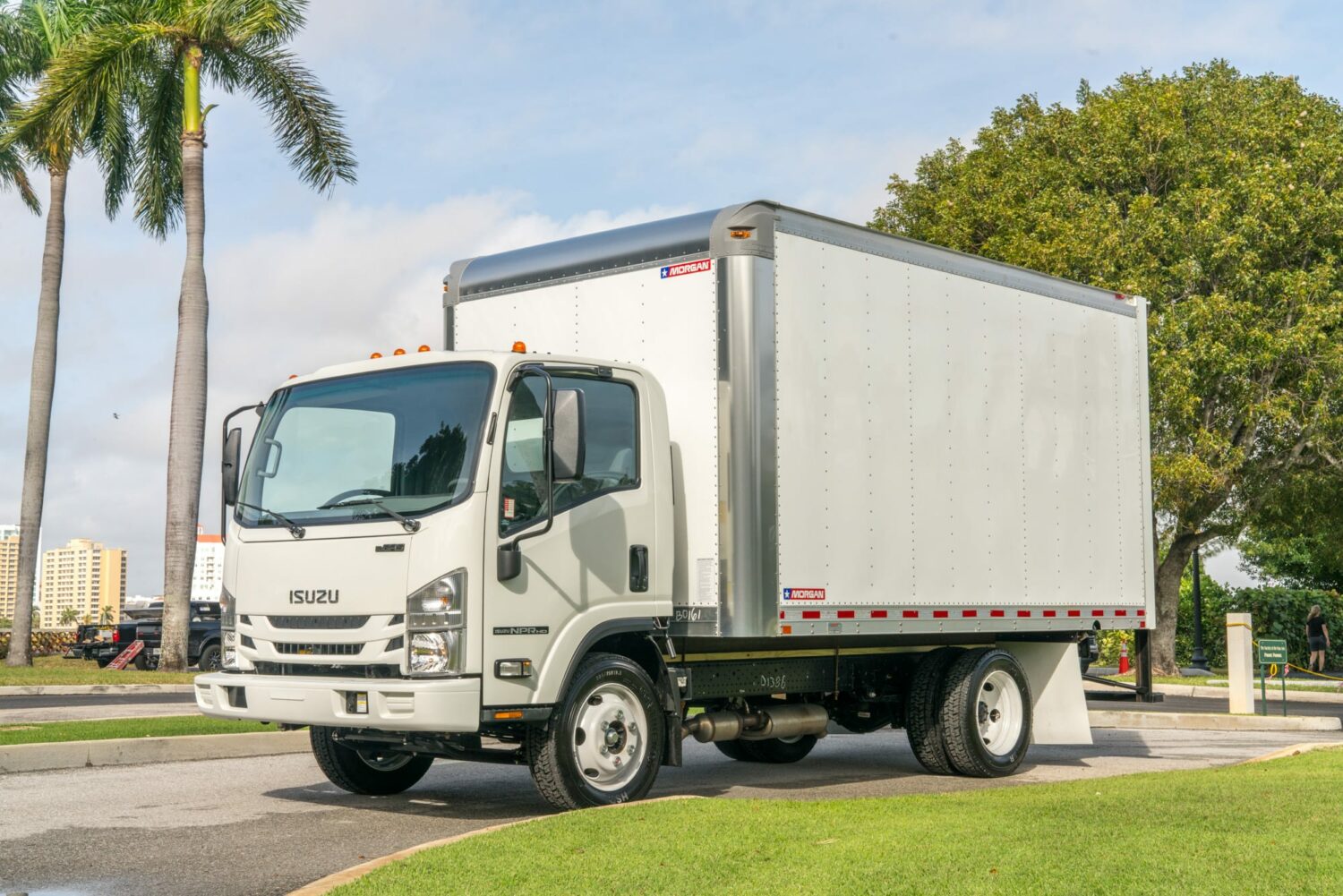 If you've been looking at medium-duty commercial work trucks, you've probably noticed Isuzu has quite a line-up. Isuzu NPR and NQR are among the most popular work trucks in existence. But…what's the difference?
Isuzu NPR-HD
The NPR-HD series is Isuzu's line of commercial truck vehicles that are available in many types such as Spray Trucks and Box Trucks. They can be found in both gas and diesel configurations and come with a variety of engine options. NPR-HD is a leader in the pack, sporting superb fuel efficiency and boasting a very versatile setup.
The standard engine of the NPR is the 6,0L Vortec V8 in a six-speed automatic transmission which generates 372 lb-ft of torque and 297 hp. If you want to bring it up to 452 lb-ft of torque and 215 hp, there's the option of the 5.2L intercooled diesel available or an efficient 3.0L turbocharged intercooled diesel engine that delivers 282 lb-ft of torque and 150 hp.
Isuzu NQR
Also part of the Isuzu N-series is the NQR. It is powered by the 5.21 4HK1-TC turbocharged intercooled diesel engine and automatic transmission with six-speed and double overdrive. The combination provides up to 452 lb-ft torque and 215 hp.
How the Two Stack Up
Both the NPR and NQR series offer plenty of power and ample hauling capability. The difference is how the power is presented and delivered. The NPR is a cinch to drive and gets excellent mileage.
Isuzu NPR: If you tend to haul light-weight equipment, you'll want to go with the Isuzu NPR. It has a GVWR, or gross vehicle weight rating, of 12,000 pounds and a GCWR (Gross Combined Weight Rating) of 18,000 pounds. The front axle can handle 6,830 pounds and the rear is good for up to 11,020 pounds. A total payload of 6,978 is allowed.
Isuzu NQR: The NQR is equipped for a GVRW of 17,950 pounds and a GCWR of 23,950. The rear axle is built for up to 14,550 and the front axle 6,830 and the total payload accommodates as much as 11,461.
About Isuzu
Founded in 1916, Isuzu Motors, Ltd. is a leading manufacturer of commercial trucks and busses. Combining both power and affordability, Isuzu has been at the top of its game for over 30 years.
MJ TruckNation
Whether you have your eye on the NPR or are thinking the NQR will serve you best, you'll be impressed with the selection at MJ TruckNation. If you're undecided, you can count on our friendly and knowledgeable team members to help you out. We have on-site financing so we can work wonders where other dealerships can't…or won't. Give us a call today and let's get you in a truck that you'll love – 561-840-9800.