Keep on Trucking: Hino to Resume Production in October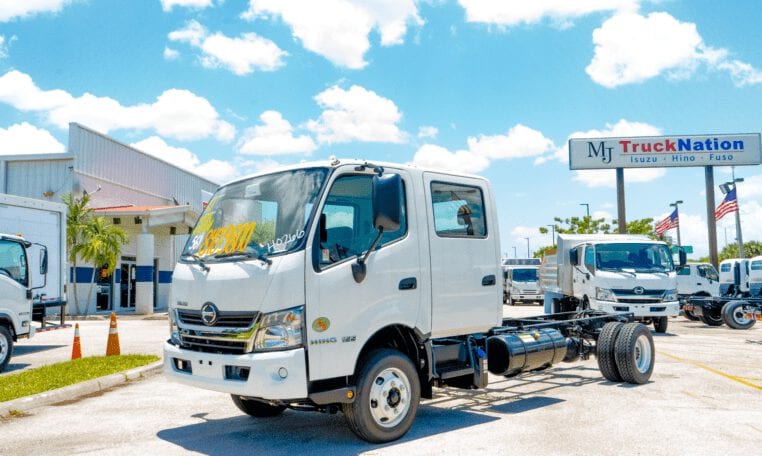 Last December, Hino Motors announced they would halt production in their North American factories in West Virginia and Ontario. The suspension came on the heels of issues with the engine certification testing process for the new model A09C, JO8E, and JO5E engines. Vehicle production and sales are expected to kick back on in October and Hino fans couldn't be happier.
Since the past year was anything but normal with the pandemic wreaking chaos on all phases of manufacturing and deliveries, Hino is currently investigating the impact that the pause in production brought about but the verdict is predicted to have the same result – resuming as planned.
The issues began within Phase 2 of the Environmental Protection Agency that focuses on greenhouse gas emission standards presented challenges for Hino certification. Due to the hold-up, the Hino Board of Directors made the decision to halt production and sales which affected the Hino XL Series (classes 7 and 8) refreshing that was to take place.
Now that October is just a few months away, many are looking forward to the Hino XL Series and other trucks that will be rolling off the line. Exactly when they will be delivered is still unknown but chances are, Hino Motors is as anxious to get the trucks to us as we are to get them.
About Hino
Hino Motors is part of the Toyota Group's truck and bus subsidiary. The L Series is a medium-duty truck. There is also a popular Z Series. A fuel cell electric version of the XL Series is in the works as well as battery models of its M5 Series.
Hino Motors, Ltd. is commonly referred to as simply "Hino". It is headquartered in Hino, Tokyo, and was established in 1942, a spin-off from manufacturers of the past. Hino specializes in making commercial vehicles and diesel engines and has factories all around the globe, including North America. The company represents a large sector of medium and heavy-duty trucks from all parts of the world.
Hino is known for its excellence in quality work trucks. "We have no doubt Hino will pull through with passing the inspections of the engines and will not disappoint when their trucks return," stated a die-hard Hino fan. "We've been relying on them for years and aren't about to stop now."
MJ TruckNation
When Hino Work Trucks do roll off the factory, you can count on MJ TruckNation to have them in stock. If you don't want to wait, come on in and check out our wide variety of used Hino Trucks like our 2020 Hino Diesel 195 16-foot with automatic transmission. And 2017 268 26-foot Hino Box Truck with super low mileage. We also have new Hino Flatbeds and so much more.
Whatever you are looking for, MJ TruckNation is here to serve you. From our in-house financing to nationwide delivery, we've got you covered. Click on our user-friendly site for more information or give us a call at (561) 840-9800.