Level Up Your Landscaping Business with a New Truck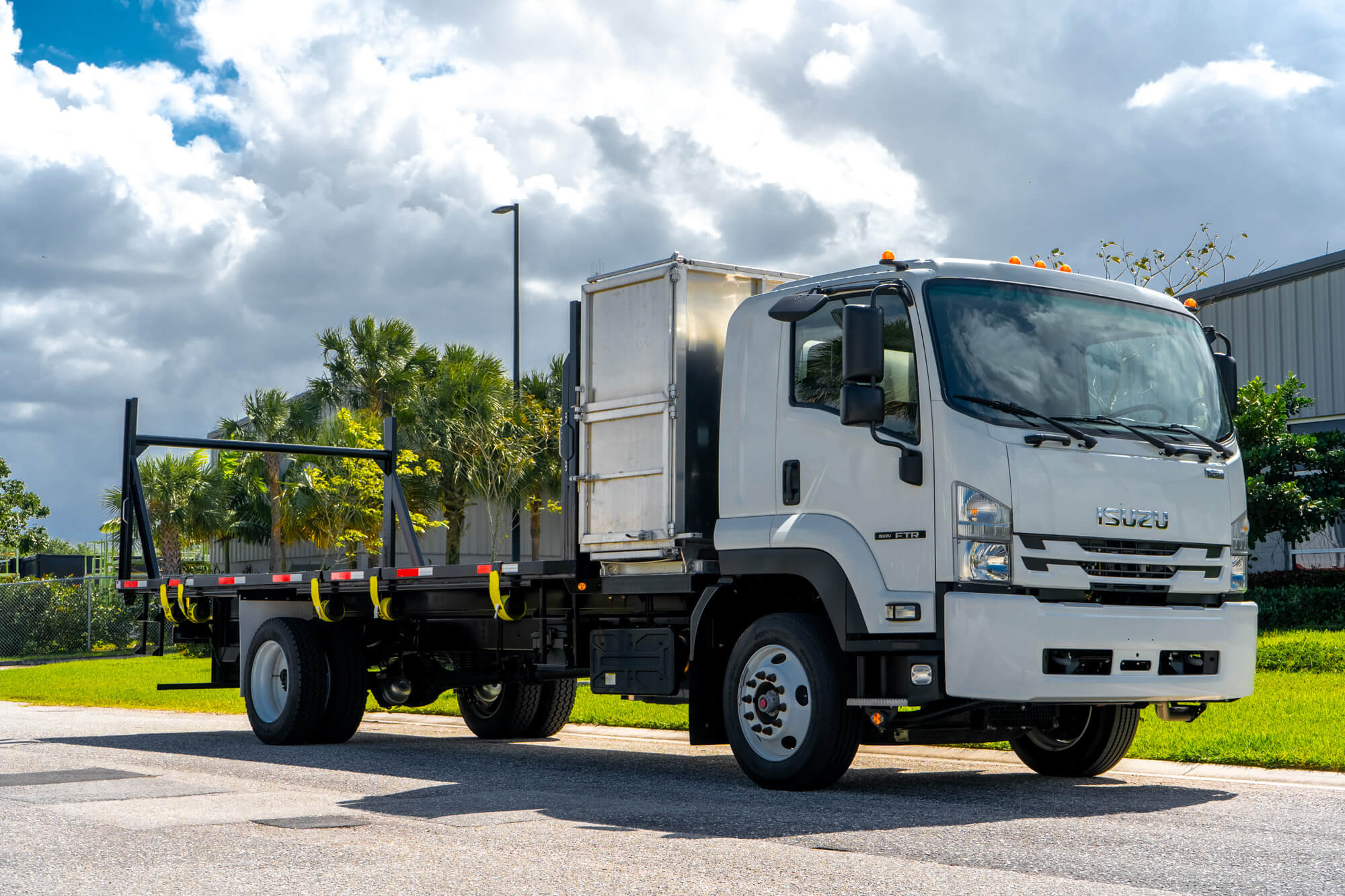 It's just about that time! Spring is bringing plenty of work to the Landscaping industry. Over half of all residential homeowners and 30% of commercial property owners employ the services of landscaping, including designing and building, maintenance, and other ground details. That's a lot of work!
Make sure your Landscape Business blooms in full color when you get your business done with a great landscaping truck. Whether it's a brand new one or a newer used one, you owe it to your company and to your customers to maximize your services with help from a dependable, hard-working truck.
Here are some ways having an awesome Landscape Truck can help:
Economy: If you are paying a ton to keep your current Work Truck running, it's time to invest in one that will earn its keep.
Production: By purchasing a Landscape Truck that's fully equipped for all your needs, you'll be able to make better use of your time…and, time is money.
Extra Features: When you have additional features on your Landscaping Truck, you can take on jobs you normally could not have.
Convenience: By matching your truck with the individual needs of your Landscape service, you'll save time (and…money). For instance, if being able to dump your dirt from the side of your truck would make your job easier, you'll be able to choose a Side-Dump Landscape Truck.
Grow Your Business: Even if your current Work Truck is fine, you may want to consider acquiring another one so you can branch your business out. Hire an extra person or an entire crew so you can make even more green stuff.
Springing Into Gear
This spring season is expected to be a busier year than ever for Landscaping Businesses. A recent study showed that many who have been cooped up at home with the pandemic restrictions are sick and tired of looking at a needy and weedy lawn while businesses that are able to open back up are ready to welcome their customers back in style. Aside from the virus, it's been a record-breaking, cold winter and the general consensus seems to be that folks are ready to spring into spring and celebrate it to the fullest. Doing so will surely keep Landscapers on their toes.
Some of the most popular spring landscaping jobs are:
Clean-up: After the harsh winter, many trees have shed limbs and branches. Some trees and bushes flat out didn't make it. Fall and winter are just tough on lawns and spring is the time to clean it all up. From a side-loading and dumping Landscape Truck to a Landscape Truck with a Tree Bar, be sure you are ready to handle all the clean-up work your customers have for you.
Planting: Spring is the time many trees and plants need to go into the ground. You'll need to tote the plants and trees plus dirt, fertilizer, mulch, gravel, rocks, stone, equipment, tools, and any other supplies and materials you'll be working with. Be sure your Work Truck is running smoothly so your jobs will be a breeze.
Pruning: Getting rid of all the dead leaves, trees, and plants is ultra-important. If you don't have a truck with plenty of room to haul those things away, you'll spend a fortune making multiple trips or renting a truck that does.
The Right Truck
When you're ready to get a new Landscape Truck, you'll want to make sure you get the one that's best suited for your company's needs. At MJ TruckNation, we have a nice selection of Landscape Trucks including Isuzu and Hino. We have Dovetail Landscape Trucks, Side-Loading Landscape Trucks, and more. Whether you are looking for a brand new truck or a used truck, we are here to serve you.
If we don't have the one you're wanting, we'll get it (or make it) for you. If you're not sure which truck is "the one", we can help you with that too. Come on in or give us a call at (561) 220-9992.