Mitsubishi Fuso Truck of America to Halt US New Truck Sales
News Sends Consumers Scrambling to Purchase Remaining Inventory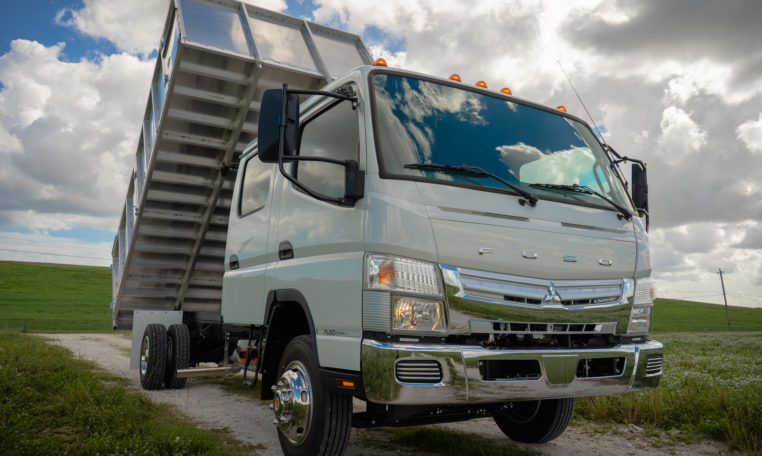 Mitsubishi Fuso Truck of America (MFTA) recently announced it will no longer be selling new trucks in the United States.  The company plans to shift to a service-oriented focus instead.  Parts, service, and support for commercial vehicles will remain available until 2028. 
The news has been circulating on the web like wildfire in articles such as the one on the Motor 1 website. The move appears to be a surprise to dealers, but not totally unexpected.
Dealers in the US will have the option to continue working with Mitsubishi Fuso by transitioning into locations dedicated to providing parts and service.    
Headquartered in Logan Township, NJ, Justin Palmer, CEO and president of MFTA, issued a statement saying the company intends to retain most of its employees, despite the changes.  He also expressed that MFTA is fully committed to making the switch a smooth transaction for all.
Mitsubishi's relationship with the US dates back to 1982 when the company introduced its first vehicles, the Tredia sedan, Starion coupes, and Cordia.  It wasn't long until commercial vehicles rolled in and stole the show with its ever-popular medium-duty vans.
Mitsubishi Fuso Truck and Bus Corporation was formed in 2003, with DaimlerChrysler holding a heavy stake in it.  Daimier and Chrysler split which spurred the company to branch out into the making of a host of other commercial vehicles, a move that would prove to be highly successful.
Fuso Trucks have been in huge demand since they debuted in America.  Customers appreciate them for a ton of reasons such as their stellar fuel economy.  The commercial vehicles come in gasoline and diesel options, both of which get remarkable per-gallon mileage.  Low emissions is another feature that consumers love about the brand.
Reliable and dependable, Fuso Trucks are known for being soundly built.  They vehicles are also famous for having innovative engineering, highlighted in attributes electronic controlled cooling fans. Comfort has always been a priority in Fuso commercial vehicles, another favored characteristic of the brand.  The affordable price tag on Fuso Trucks may be the most beloved hallmark of all. 
The Fuso commercial vehicle line includes Fuso Dump Trucks, Box Trucks, and many more. 
Consumers are reportedly rushing out to get what is left of the Fuso Work Trucks.  MJ TruckNations will continue to sell their inventory of new and used Fuso Trucks and will provide parts and service for them as well.  There are a number of Fuso commercial vehicles on the lot and others that can be ordered in upon request. 
If you are interested in getting your hands on the wheel of one of the coveted Fuso Trucks still in existence in the US, stop by the MJ TruckNation dealership, or call (561) 220-9992.