Own It! How to Become an Owner-Operator Truck Driver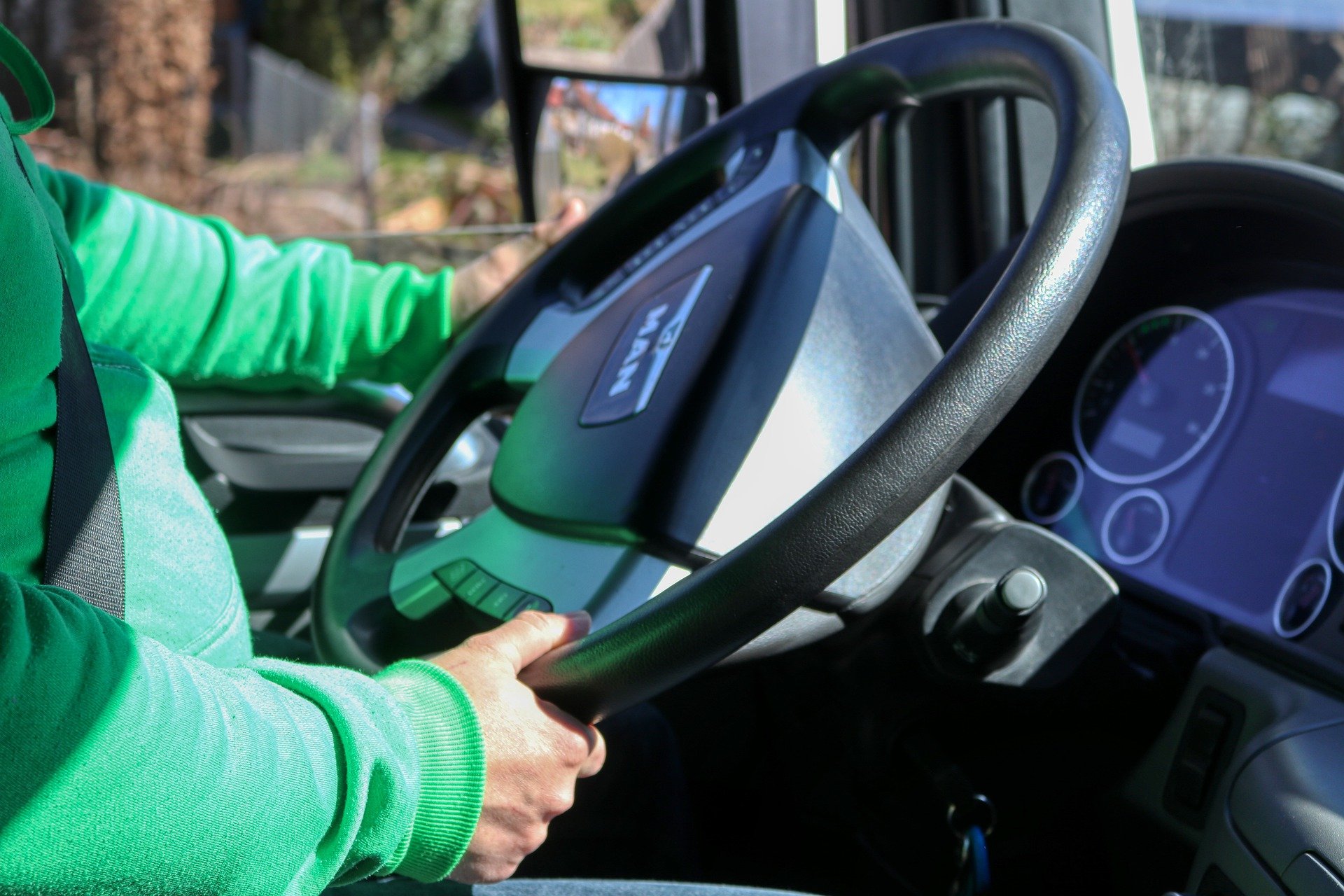 Owner-operator truck drivers are not only in big demand right now, they make an average of $5,500 to $8,000 per week and even as much as $10,000 and above. Find out more about becoming an independent owner-operator and seven tips that will help you along the way.
Types of Commercial Trucking Jobs
Approximately 350,000 owner-operators move freight across the US every day. Along with driving big rigs, many operators opt for owning and driving smaller versions of commercial trucks such as Box Trucks, Dump Trucks, Lift Trucks, and Cab and Chassis that have various body upfits installed.
Independent Commercial Truck Driving Job Details
As a rule, most commercial truck drivers who own and operate their vehicles make 80% of their gross pay. The 20% is spent on vehicle fuel, upkeep, and other expenses.
Benefits of Owning and Operating a Commercial Work Truck
Some of the many advantages to being an owner-operator include:
In charge of your own schedule

Choose your location

Decide the type and size of load

Choose your route

Set your rates

Opt for overnight travel or local only
7 Tips to Becoming a Successful Owner-Operator
Here are seven tips to help get (and keep) you rolling as an excellent owner-operator:
Knowledge:

The more you know about the industry, the further you'll go. Since you won't gain the resources of signing on as a driver of a large company, you'll be in charge of attaining the knowledge yourself. As you gain experience and knowledge, you'll become better at managing your independent business, navigating routes, and dealing with suppliers and clients. The more knowledge you have under your belt, the more success you are likely to experience.

Dedication:

Starting an owner-operator trucking business will take a huge chunk of your time and energy. If you are devoted to the cause, you won't think of what you are pouring into your business as a burden but rather as an investment. Passion is a plus and will make all the difference in the world.

Budget:

Being in charge of your finances is one of the reasons truckers like being independents but it can be a negative factor if you're not ready for the responsibility. You will need to manage every penny so you don't go too far into debt. Consider all the costs of things like maintenance, fuel, insurance, repairs, insurance, etc. Base your fees on your expenses and if it calls for going up on your price in order to come out ahead, that's what you'll need to do. You may even want to meet with a financial manager to ensure you get it right.

Licensing: As an owner-operator, you will be required to obtain a CDL (Commercial Driver's License) from your state's Department of Motor Vehicles (DMV). Once you have taken the classes, trained, and passed the tests, you'll earn your license and will be in charge of keeping it up to date. When starting a business in the industry, you'll also need to establish with the Federal Motor Carrier Safety Administration and will determine if you will be an LLC or sole proprietor. Then, you'll apply for a US Department of Transportation number and motor carrier number which will allow legally operating on a commercial level.

Strategy:

You must have a plan or you're almost guaranteed to fail. Include finances, mission statement, overview, and goals. The plan should entail exactly how you intend to make a profit and should include the measures you will be taking in order to keep your business alive. If you are going to apply for a business loan, you will be required to share your business plan.

Vehicle:

Choosing the commercial work truck that's the right fit for your business is imperative. Consider the size and volume of the loads you intend to transport, your budget, and other features such as if you prefer gasoline or diesel.

Ongoing Management:

It's not over once you get your owner-operator business going. Every decision you make will impact your business from day one so make wise management choices and your business will be rewarded.
The commercial trucking industry has its fair share of requirements and regulations but by following the suggestions above, you will be practicing the steps that will help you establish a successful company so you can experience the freedom and income that responsible owner-operators enjoy.
MJ TruckNation
If you are looking for a commercial truck such as a Dump Truck, Day Cab, Box Truck, or Boom Lift Truck, be sure to check out our extensive inventory. At MJ TruckNation, we have a wide variety of new and used commercial trucks in popular makes like Isuzu, Hino, and Fuso.
Our team is helpful and friendly. We have on-site financing so we can more easily get you behind the wheel than other dealerships can. We are here to serve you. Give us a call today and see what we can do for you – (561) 840-9800.