Seven Shopping Tips When Buying a Service Truck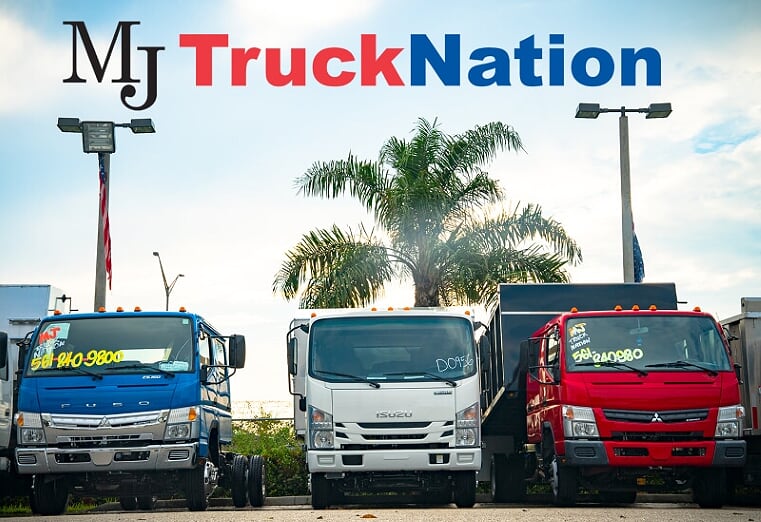 If you are truck shopping, you're not alone. According to the American Truck Dealers (ATD), new medium-duty truck sales are up 17.4%. It seems everyone is rushing out to get behind the wheel of famous makers like Isuzu. Here are some simple suggestions to follow if you are looking for a new service truck:
Homework.

It can't be stressed enough that the more you know about what you are looking for before you go out to look for your new truck, the better. Otherwise, you risk a savvy salesperson telling you what you're looking for. What type of vehicle do you need? What brand or brands are you partial to? If you know your business requires an enclosed area to prevent your loads from being exposed to the weather, don't settle for a Flatbed that is open just because that's what's available or is what the salesperson assures you will work. Get what you need, bottom line.

Measuring Up.

What specs does your service require in a vehicle? It is imperative that you know…exactly. Measure everything including the largest loads you may need to carry and how much space your truck will need to clear at your typical job site. Going with a truck that's too large will waste money but settling for one that's too small will lose jobs. The only way you'll know is to measure down to the millimeter and only consider trucks that meet the qualifications.

New or Used?

Figuring out whether to buy new or used is a matter of math. The prices in today's market are quite different than they were a year ago or ten years ago. A new truck will come with a warranty to cover major and sometimes even minor repairs. It will most likely come with a higher price tag too though. Can you afford a new truck? Plus, new trucks can be difficult to get your hands on right now. But, not impossible. The best thing to do is to look at a new and used truck side by side. Compare the prices. Consider possible repair costs. Know your budget. By doing the math, you will be able to figure out if a new model or older model is best for you.

Trust.

Doing business with a trusted dealership takes a ton of stress off. When you can rely on what you are being told, you can let the professionals do what they do best – guide you in your service truck selection. If you have to second-guess everything your salesperson is telling you, you're in trouble from the start.

Financing.

Chances are, you'll need to finance your new or used service truck. That in itself can be an issue. Especially coming out of a pandemic, your credit may not be spotless. Dealerships with on-site financing are optimal because they can work magic where others can't…or won't. You are likely to get a better interest rate with on-site financing too.

After-Buying Service.

Make sure the dealership you purchase from has a service department. You'll have fewer headaches and hassles when you can simply take your truck back to the place you bought it from for repairs and upkeep.
MJ TruckNation
When looking for a new or used service truck in the South Florida area, don't forget to stop by MJ TruckNation. Even if you aren't local, you can shop online and we'll deliver your service truck to you. With helpful and knowledgeable salespeople to assist you, your vehicle shopping can be a pleasure. And best of all, you can trust us. Our myriad of excellent reviews speaks volumes. We are here to serve you and our inventory of service trucks can't be beaten. Give us a call at (561) 840-9800.