Truckers: A Driving Force Behind America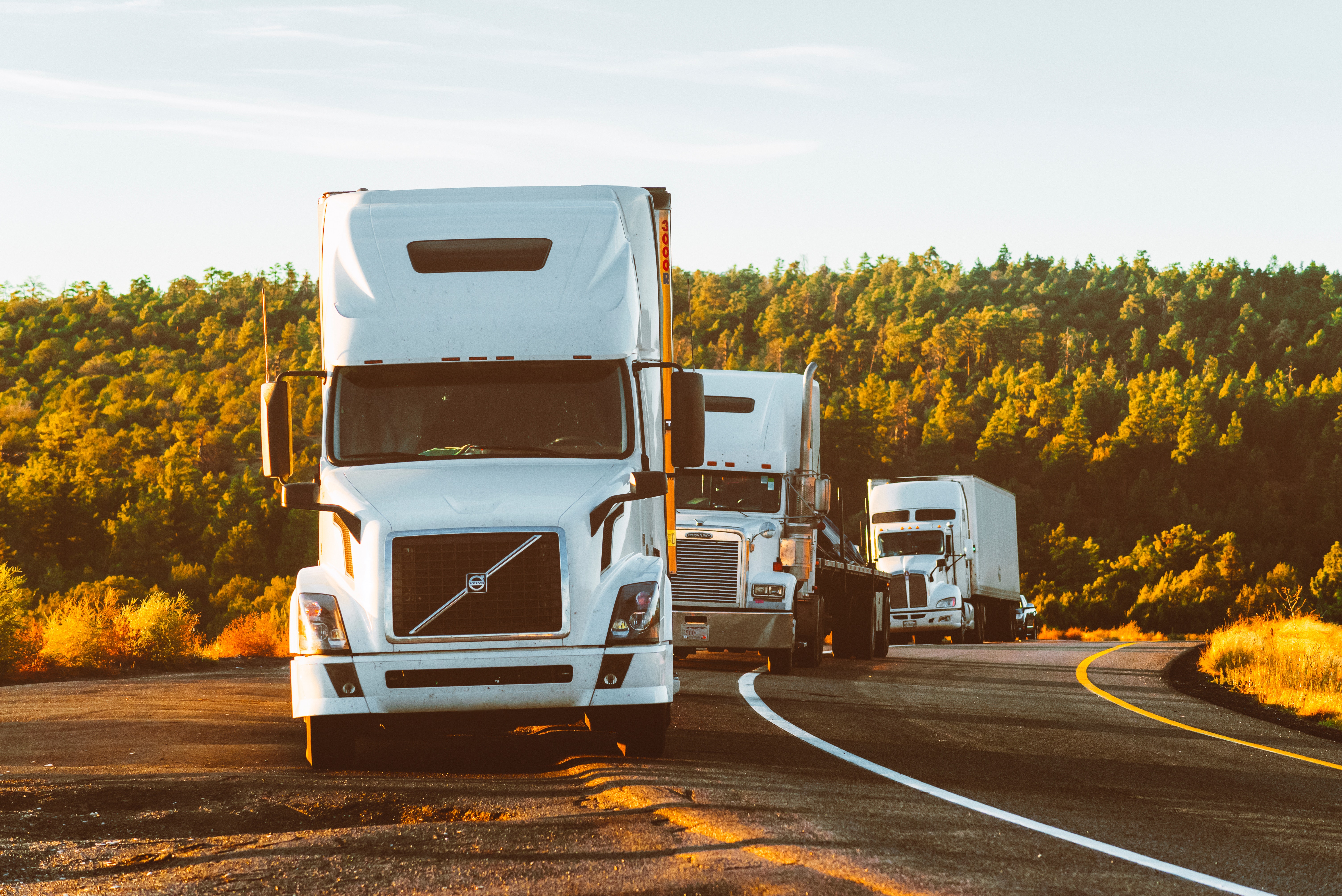 As National Truck Driver Appreciation Week comes to a close, many are reflecting on the crucial role truck drivers play in America. As the glory fades and the nation's trucks and drivers blend back into the highway scenery, their heroic actions never take a "brake".
A Burning Desire to Make a Difference
Even today, while hundreds of drivers are desperately trying to flee or avoid the fires that are engulfing the Western United States, some truckers are in a fury rushing to them.
Earlier this month, the Oregon Department of Transportation shut down heavily-traveled I-5 just short of the California/Oregon border due to the Glendower Fire. Truckers attempting to travel north were forced to go turn around and go back into California from wince they came.
Along with the heartbreaking humanitarian side of the tragic wildfires, like the lives lost and families displaced, the fires have been a massive thorn-in-the side for truck drivers. The smoke alone has blanketed many areas so thickly, drivers have had to reroute or worse. A number of drivers have had no choice but to abandon their big rigs on the side of the road, like those who sought safety due to the I-5 incident.
In Times of Crisis, Truck Drivers Deliver
As with all national emergencies, there are truck driving heroes who go the extra mile to get much-needed supplies to areas of devastation. The raging wildfires in California, Oregon, Washington, Colorado, and other Western US states have sparked the demand for fire-fighting equipment, groceries, water, fuel, and medical resources. Truckers are answering the call of duty with truck after truck heading into the blazing smoke-filled locations with one thing on their minds – getting their life-saving loads through.
Even the Federal Motor Carrier Safety Administration (FMCSA) has stepped in and is extending an Emergency Declaration designed to speed up disaster relief to at least three wildfire-ravaged states including California, Washington, and Oregon.
The hours of regulation have been modified and other trucking mandates have been lifted in order to accommodate the needs of the Western US where over 2.5 million acres have been torched so far. The FMCSA declaration will remain effective until October 19 or for the duration of the catastrophic emergency, whichever comes first.
Truck drivers have also been busy delivering supplies to hurricane-ridden areas and flood zones. They continue to serve the needs of the public and emergency crews that the COVID-19 pandemic has imposed.
MJ TruckNation…We are Here for You
If you are thinking of joining the ranks of truckers who have been stand-up guys on sit-down jobs, you'll need a truck to do it in. Or, if you are already in the industry, maybe it's time to level up your ride. At MJ TruckNation, we are here for you. We've got rock-bottom prices on great trucks. Check out our wide selection of Commercial Trucks in leading names such as Hino, Isuzu, and more.
Don't live in the South Florida area? That's ok…we deliver! With on-site financing, we are pros at getting you behind the wheel of the new or used Commercial Truck of your choice. Give us a shout today – (561) 220-9992.