Types of Tow Trucks and Why You Should Own One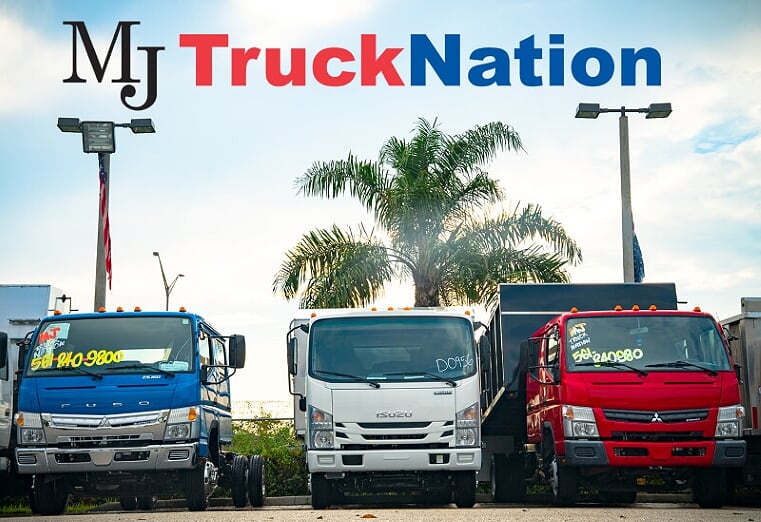 According to the National Highway Traffic Administration, there are 5.25 million vehicle accidents every year with over 43,000 of them in the United States alone. Someone has got to get those cars and trucks off the road before even more vehicles end up involved in the pile-up.
Vehicles break down too.
Last year, AAA rescued more than 32,000 stranded motorists who were broke down. Someone has got to get them off the road too.
And then there's the car buyer who doesn't see the need to make his (or her) payments. Roughly 2.2 million vehicles are repossessed annually.
Someone has got to deal with all the vehicles that need to be moved due to an accident, car trouble, or non-payment. They make a nice chunk of change doing it. Why not let that someone be you? Here's how to put your Flatbed Truck to good use. Oh, and if you don't have one, that's easy enough to solve.
Types of Tow Trucks
Flatbed Tow Trucks are just one type on the market. There are four main types of Tow Trucks including:
Flatbed or Rollback Tow Trucks. A Flatbed or Rollback Tow Truck has an empty, flat bed on the rear that's designed to carry vehicles on it. This type of towing vehicle is excellent for the cause for a multitude of reasons. Many people who are broke down or whose vehicle has been in a wreck insist on calling out a Flatbed Tow Truck because it is the most versatile.
Flatbed Tow Trucks are safer than most other kinds. They don't require that the vehicle they are towing touch the ground whatsoever. They are also compatible with most vehicles – even all-wheel drives which aren't built to be towed with a dolly-type Tow Truck. Cars and trucks that have been lowered can safely be towed with a Flatbed Tow Truck too. Furthermore, Flatbed Tow Trucks are more convenient to use than most other types of Tow Trucks and are the Tow Truck of choice when it comes to long distance towing.
Hook and Chain Tow Trucks. Hook and Chain Tow Trucks have a heavy-duty chain that's attached to the rear for towing junked vehicles. These types of Tow Trucks are sometimes called "Boom" Tow Trucks because of their pully system. They are ideal for vehicles that are unusually heavy such as 18-wheelers. They are not, however, the best to use for regular vehicles though.
Integrated Tow Trucks. Integrated Tow Trucks are also known as "Road Wreckers" or simply "Tow Trucks". They are the most commonly used for simple and quick tow jobs. They can lift, pull, and employ lifting traction.
Wheel Lift Tow Trucks. Wheel Lift Tow Trucks are updated version of the Hook and Chain Tow Truck. It lifts the front wheels of a vehicle off the ground which is useful for 4-wheel drive cars and trucks.
What Type of Tow Truck is Best?
If you are going to invest in a Tow Truck, a Flatbed is your best bet according to many experts in the field. There is a myriad of benefits to towing with a Flatbed. When you aren't towing a vehicle, you can always use a Flatbed for other purposes too which isn't true with most other Tow Trucks. For example, you can transport irregular loads like pipes for the oil and gas industries, help farmers haul bales of hay, or hire out your services to tote heavy equipment. When a vehicle breaks down, is involved in a wreck, or needs to be repossessed, you'll be ready to roll to the rescue.
MJ TruckNation
At MJ TruckNation, we've got you covered on Flatbed Trucks. You can get a Flatbed that's already equipped with all you need to tow or you can have one outfitted. Not sure what is the best fit for your purposes? Come on in or visit us online. We are happy to help. We have on-site financing so we can get you behind the wheel of a Flatbed where others can't or won't. Give us a call at 561-840-9800.