Cab and Chassis Get the Job Done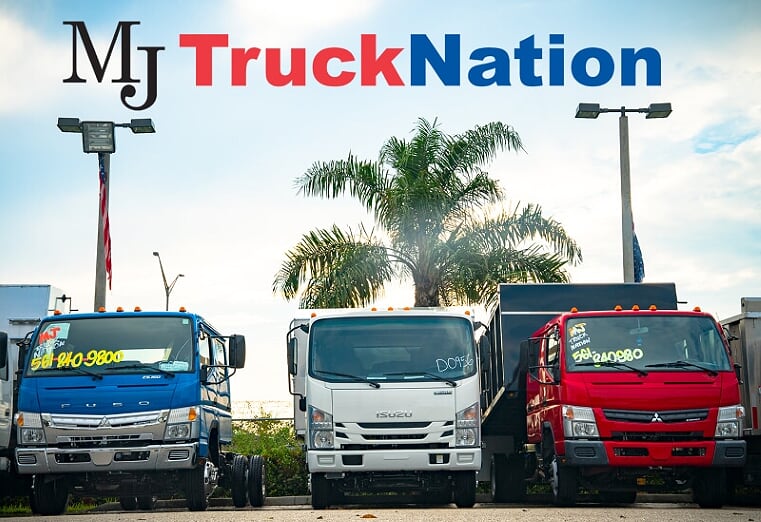 When it comes to service jobs or transporting, if you can dream it, you can do it with a Cab and Chassis. If you have one, the sky is the limit to what you can accomplish with it and if you don't have one…what are you waiting for? The time has never been better.
What is a Cab and Chassis?
Also called a half-truck or Cab Chassis, a Cab and Chassis is typically a medium-duty truck. It has a type of construction that allows for a customized addition to go onto it in order to accommodate it for one of a number of options.
Rather than the customer receiving a vehicle that has a pre-assembled factory build such as a Box Truck, Flatbed, or so forth, this type of truck simply has a cab and a chassis with rails. The after-market equipment is added after the manufacturing per the needs and desires of the customers who purchase them.
The engine power of a Chassis Cab Truck has lower horsepower and torque ratings than regular trucks to which help it last longer and increases flexibility.
Examples of Cab and Chassis
There are tons of types of vehicles that begin with a Cab and Chassis. Some great examples are: ambulances, firetrucks, recreational vehicle conversions, Dump Trucks, Flatbeds, Cranes, Service Body Trucks, and more.
Many advantages of Cab and Chassis set-ups are to be found because it allows for complete flexibility.
Is a Cab and Chassis Right for You?
If you own are planning to start a service that requires a custom vehicle, a Cab and Chassis is probably right up your alley. You'll have a wide variety of options to choose from or you can get the standard Cab and Chassis and customize it later.
When there's a tough job to be done, a Cab and Chassis truck comes to the rescue. They can serve for jobs from delivering special products like those that need to be refrigerated or are irregular in size to utility vehicles and moving trucks. Whatever work lies before you, you can make it happen with a Cab and Chassis.
Many manufacturers make Cab and Chassis including Isuzu, Fuso, and Hino. Isuzu is an excellent choice for those who want to keep the price down, have a powerful ride, enjoy great fuel-economy, and be comfortable in the process.
How to Choose Your Cab and Chassis
Because there are so many options out there, it can be overwhelming to pick a Cab and Chassis. The best place to begin is how powerful you need it to be and what size is right for your situation. Do you want to have it customized before you purchase or do you want to purchase and then outfit it? Past that, you can decide if you want all the bells and whistles or a standard model.
MJ TruckNation
For all your Cab and Chassis needs, be sure to check out MJ TruckNation. We have a wide selection or new and used Cab and Chassis and are here to help you find the perfect one for your needs. We have in-house financing so we are able to get you behind the wheel where others can't. And, if you don't live in the South Florida area where we're located, we'll bring your truck to you. You can't beat that for service.
Give us a call today and see what we can do for you (561) 840-9800.