Customized Flatbed: Get Your Vehicle Hauling Service in Tow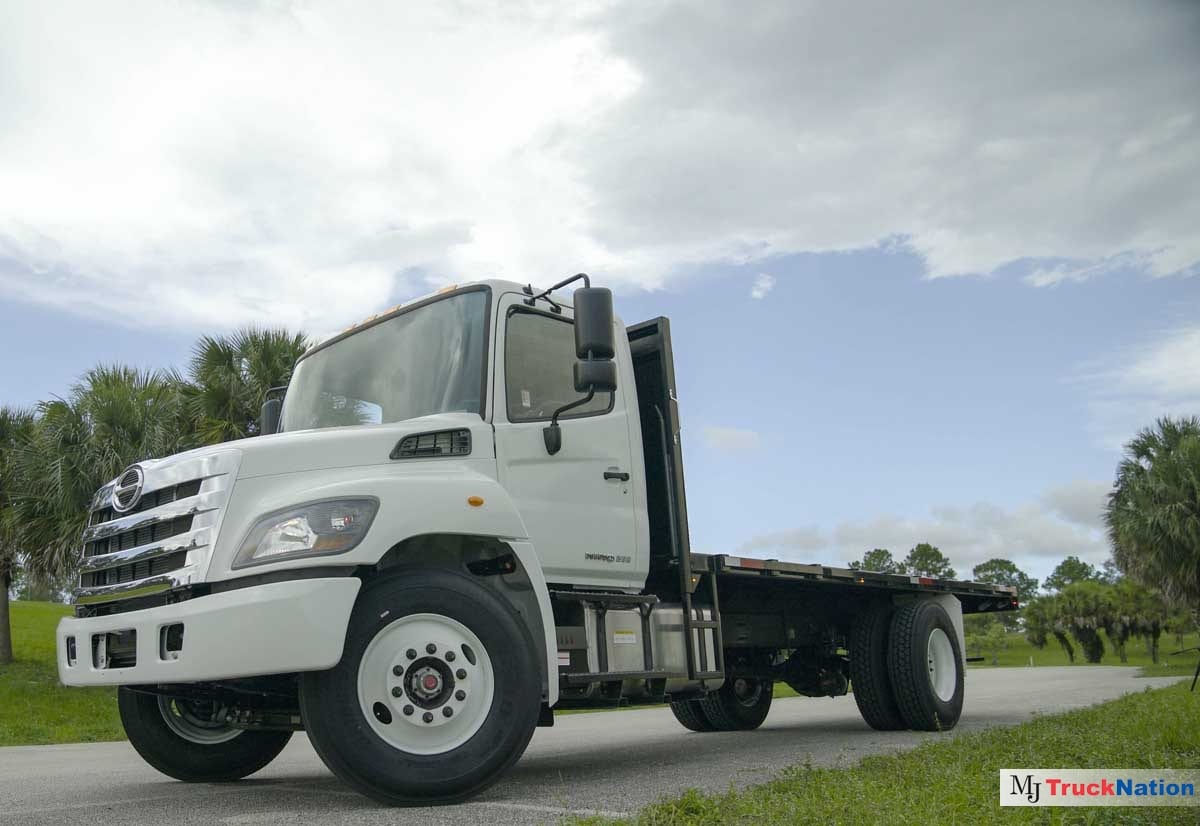 Do you have a recovery or wrecking service or plan to start one? Did you know you can easily and affordably convert a Flatbed Truck to tow a vehicle? In fact, a Flatbed Tow Truck is ideal because the towed vehicle's wheels never have to touch the ground so you never have to worry about damaging tires, transmissions, or 4-wheel drive systems.
There's a lot of money to be made in the car hauling industry. From transporting new cars to vehicle recovery and towing wrecked cars and trucks, there is a myriad of niches you can get into when you have access to a car hauler.
About Flatbed Car Haulers
There are many step-by-step detailed instructions on how you can turn your Flatbed Truck into a Tow Truck. If you choose to go the DIY route, you'll want to follow the instructions to a tee. One slip could cost you dearly. For the mechanically inclined, the project is definitely not impossible or impractical.
Another option is to purchase a Flatbed that is already equipped to haul vehicles. If that's not in your budget you can go yet another route and have your Flatbed customized for you which can turn out to be considerably less expensive.
The main accommodations you'll need in order to be able to haul a vehicle on your Flatbed are:
A ramp that lowers to ground-level and raises back up

An automated winch that will pull the vehicle onto the bed of the truck

A system to secure the vehicle in tow

A paint job advertising your truck (optional)
By having a rollback ramp, you'll be able to lower the back end of the Flatbed all the way down to the road's surface for easy loading and unloading. Simply attach two end-hooks to the slots on the front bottom of the vehicle you're towing and pull it into place with an automatic winch. Secure the vehicle and you're ready to roll.
While having a traditional wrecker has serious limitations, a Flatbed Car Hauler leaves your options wide open. A Flatbed Tow Truck is much safer, more cost-effective, and many in the industry feel it's much easier to use.
MJ TruckNation
At MJ TruckNation, we guarantee to either find you a Flatbed Vehicle Hauler or build one for you. You can't beat that offer. We go a step farther to serve you. If you don't live in the South Florida area, we'll deliver your Flatbed Tow Truck to you.
We've been in business for over 15 years. Our team aims to please and will treat you will the utmost respect. We have a wide selection of Flatbed Trucks like Hino and Isuzu, both new and used. With our on-site financing, we'll do all we can to get you behind the wheel of a great truck at a rock bottom price. Give us a shout today and see what we can do for you – (561) 220-9992.