Find A Commercial Truck that Meets Whatever Need (or Want) You Have
Some people want a Commercial Work Truck.  Others NEED one!  No matter which category you fall into, there are tons of reasons a Commercial Work Truck is a perfect solution for your situation.
Hauling
When you have stuff to haul, you need a truck, and not just any truck, you need a Commercial Work Truck. Flatbed Trucks can be used with or without sideboards to accommodate hauling practically anything.  Hauling oversized loads in a regular truck can be dangerous and illegal.  Available in new or used versions, a Flatbed Truck will get you legally and safely rolling on all your hauling needs. 
Revenue
One of the top reasons to get a Commercial Work Truck is that not only can it [...]
Get Your Business Off the Ground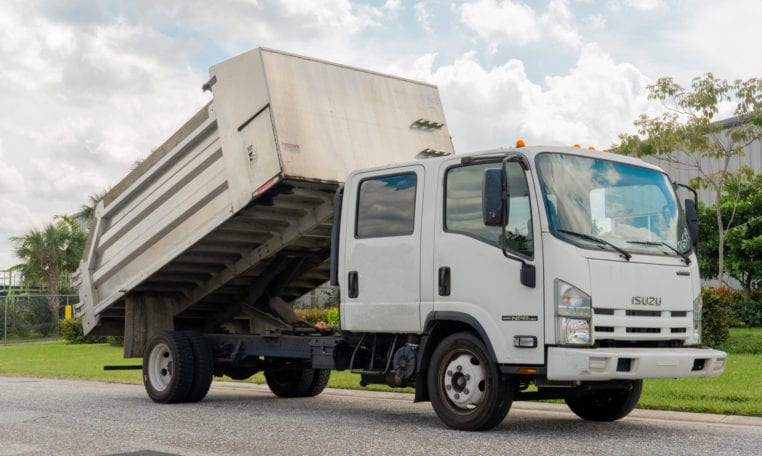 This 2015 Isuzu NPR-HD Gas Landscape Dump Truck is an earthmoving beast.  You can be sure this truck will get your landscaping and dumping jobs done.  And, you can comfortably take a team of six along with you.
Do you have a landscape or dump service?  If you do (or want to start one), you need a great Landscape Gas Landscape Dump Truck.  If your current truck is breaking down or just isn't sending the right message to your customers, do we have the truck for you!
Isuzu is well-known for providing power and dependability to the Commercial Truck Driving industry.  This 6.0 liter V8 gas engine packs the punch you need and does so in a fuel-efficient manner. You'll never have to worry if the station has the fuel you need.  All stations carry gas.